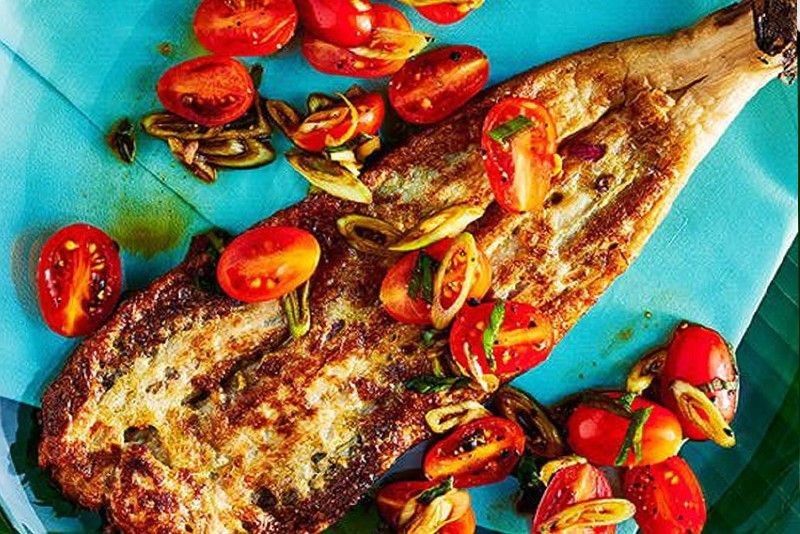 "Food gives us energy. Having improper nutrition can affect an athlete's strength," PASOO vice president Nemencio Nicodemus said.
Photos from www.shape.com
Group undescores need for nutritious food for athletes
MANILA, Philippines — Athletes participating in the 30th Southeast Asian Games (SEAG) need to get sufficient energy food, the Philippine Association for the Study of Overweight and Obesity (PASOO) said yesterday.
"Food gives us energy. Having improper nutrition can affect an athlete's strength," PASOO vice president Nemencio Nicodemus said.
"Our muscles need proper nutrients in the form of proteins that can be converted into amino acids, which serve as building blocks of proteins in the muscles," Nicodemus said.
He said improper nutrition can adversely affect muscle repair.
"We know that our muscles can suffer damage when we engage in strenuous activities like competitive sports. Improper diet will have a negative effect on muscle recovery as well," he said.
The Philippine women's national football team Malditas earlier complained that they were given kikiam and fried eggs for breakfast and these do not contain nutrients.
The Thai Football Association also complained about limited and repeated food and insufficient supply of water for its athletes.
Health Secretary Francisco Duque III said he is not privy to the nutritional requirement of athletes, but based on what he knew, this is usually a high-protein diet.
Power alert
Meanwhile, a yellow alert was raised anew in the Luzon grid yesterday as another power plant tripped.
The National Grid Corp. of the Philippines (NGCP) raised the yellow alert on the Luzon grid yesterday from 9 a.m. to 8 p.m.
This is due to insufficient operating reserve brought about by power plant outages.
A yellow alert means power reserves are not enough to cover the largest running generating unit, but does not necessarily lead to power outages.
Data from the Department of Energy (DOE) showed the Luzon grid lost 5,310 megawatts (MW) yesterday.
Of the figure, 2,176 MW were due to scheduled maintenance of several power plants and 1,716 MW to unplanned outage.
There are now six power plants on unplanned outage, the latest of which is the 455-MW San Buenaventura Power Ltd. (SBPL) coal-fired power plant due to hydraulic leak trouble.
SBPL is a joint venture between Meralco Powergen Corp. (MGen) and New Growth B.V., a subsidiary of Thailand's Electricity Generating Public Co. Ltd. (EGCO).
The 455-MW coal-fired power plant only started commercial operations on Sept. 26 and is touted as the country's most advanced coal power plant.
Meanwhile, eight power plants are on planned outage, the largest of which is the 647-MW Sual Unit 1 of TeaM Energy Corp.
DOE data also showed the Luzon grid lost 1,418 MW of capacity due to plant derating.
Manila Electric Co. (Meralco) said that in case of supply deficiency, corporations and commercial establishments participating under the Interruptible Load Program (ILP) are ready to use their generator sets to help prevent or minimize incidents of power outage.
"We advised our participants under ILP participants to prepare for deloading if needed from 9 a.m. to 8 p.m.," Meralco spokesman and public information office head Joe Zaldarriaga said.