Customs seizes 31,000 kg meat from ASF-affected countries
November 23, 2019 | 12:00am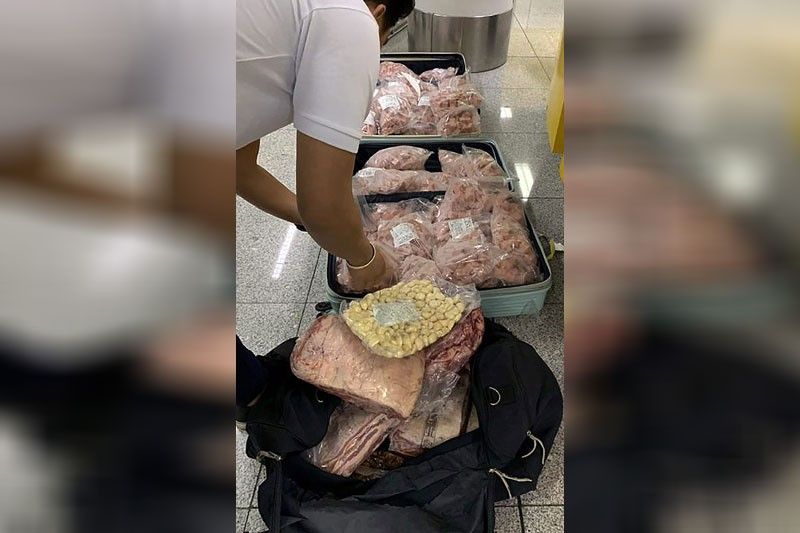 MANILA, Philippines — Authorities confiscated at the Ninoy Aquino International Airport (NAIA) more than 31,000 kilos of imported meat and meat products brought in without permits from countries reportedly affected by African swine fever (ASF) .
The Bureau of Customs (BOC) said it turned over a total of 31,607.5 kilograms of meat and meat products with no Sanitary and Phytosanitary clearance since January 2019 to the Bureau of Animal Industry (BAI).
Last Nov. 20 alone, the BOC seized some 23.5kg of beef without proper permits from a passenger coming from the United States in the arrival area of Terminal 1.
"All kinds of animal meat, fresh, frozen, cooked or uncooked and canned meat coming from countries affected by African swine fever are not allowed at the Ninoy Aquino International Airport," the agency said.
The BOC assured the public that along with the BAI and Food and Drug Administration, they are continuously monitoring through X-ray scan incoming passengers' luggage for meat products brought in from affected countries.
Customs NAIA district collector Mimel Talusan said all meat and meat products confiscated were turned over for quarantine and disposal.
The BOC also reminded passengers and travelers not to bring in meat and meat products without the necessary permits.