Duterte wants government transactions settled by December 10
November 20, 2019 | 12:00am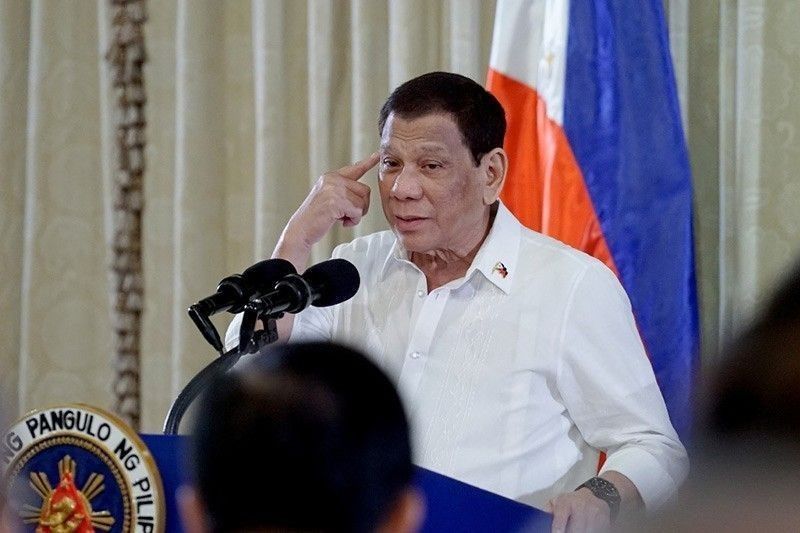 DAVAO CITY, Philippines — – After ranting that the government has been too slow or is even at a standstill in the delivery of services to the people, President Duterte issued an order for all government offices to finish all transactions and ensure that there is no work pending by Dec. 10.
"I am so frustrated. Government is too slow and is even hardly working," Duterte told government officials who were called to Malacañang for the Regional Task Force on Ending Local Communist Armed Conflict (RTF-ELCAC) meeting last Monday afternoon.
The President has instructed all departments and government offices to either approve or disapprove all pending transactions by Dec. 10.
"Lahat, lahat, lahat (All, all, all)," the President was quoted as saying as he expressed frustration over slow government service.
The RTF-ELCAC meeting held at Malacañang was a sort of joint command conference for the Armed Forces of the Philippines, the Philippine National Police and all the other Cabinet secretaries who are assigned as Cabinet Officer for Regional Development in their respective regions.
Duterte gave the marching orders to the respective agencies, directing all government departments and agencies to take action on all matters pending before them.
"And they must be done before Dec. 10. Either they approve or disapprove," he said.
The Chief Executive complained that it seems a lot of things are pending in the various government offices and that the service he wanted to reach the people has not been moving fast enough.
"It irritates him and he wants things done fast and his marching order is get everything done," a source told The STAR.