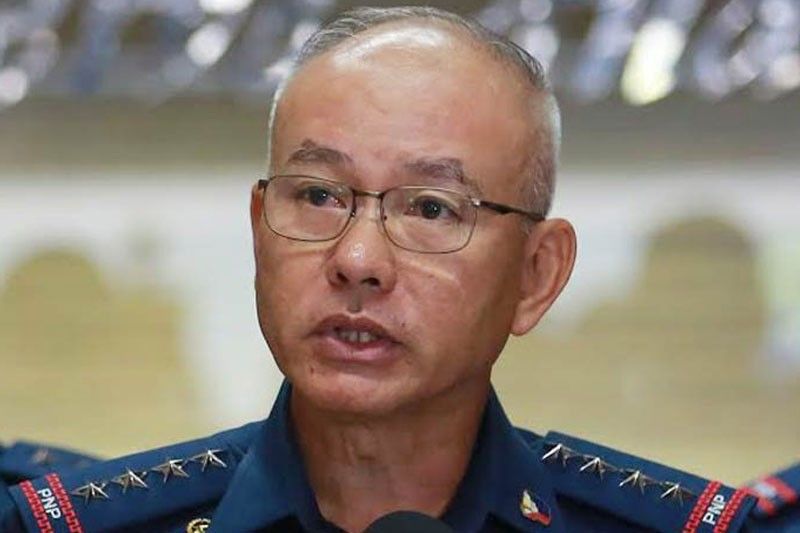 Philippine National Police chief Gen. Oscar Albayalde maintained that he did not do anything wrong and no formal charge was filed against him.
Michael Varcas
Albayalde goes on 'non-duty' leave
MANILA, Philippines — Embattled Philippine National Police (PNP) chief Gen. Oscar Albayalde has opted to go on "non-duty status" effective today, two weeks before he formally turns over leadership of the 190,000-strong police force.
"He wants to spare the organization from everything that is happening right now," Interior and Local Government Secretary Eduardo Año said in a phone interview.
PNP spokesman Brig. Gen. Bernard Banac said going on "non-duty status" was akin to a terminal leave.
While Albayalde will reach the mandatory police retirement age of 56 on Nov. 8, he is supposed to formally turn over command to his successor on Oct. 29 at Camp Crame because President Duterte would be leaving for the leaders' summit of the Association of Southeast Asian Nations in Thailand from Oct. 31 to Nov. 4, according to Sen. Christopher Go.
Albayalde is currently embroiled in a controversy over his alleged coddling of "ninja cops" or police officers recycling illegal drugs when he was Pampanga provincial police director, an allegation which he has vehemently denied.
Sen. Richard Gordon, who chairs the Senate Blue Ribbon committee, said over the weekend that there is sufficient evidence to pin down Albayalde and retirement would not spare the PNP chief.
A police personnel on non-duty status means he or she is still a member of the police organization but will no longer work and will just wait retirement.
Some groups have called for Albayade's resignation following the allegation of Baguio City Mayor Benjamin Magalong and retired police general Rudy Lacadin that he did not take any action against his men involved in the recycling of illegal drugs seized from police operations.
Albayalde maintained that he did not do anything wrong and no formal charge was filed against him.
Sources told The STAR that the decision for Albayalde to go on non-duty status was announced during his meeting with some ranking police officials at the White House, the official residence of the PNP chief inside Camp Crame.
Any police officer can opt for non-duty status as early as three months before his mandatory retirement age of 56. The non-duty status is an option to allow the police officer to prepare documents for his retirement.
While on non-duty status, Albayalde will still hold his four-star rank, thus, even if Duterte appoints a new PNP chief, he can never get the highest rank in the police organization.
Año said it is up to Duterte whether to accept or reject Albayalde's decision.
Deputy chief for administration Lt. Gen. Archie Francisco Gamboa, the PNP's second-in-command, will handle the affairs of the police in an acting capacity until Duterte chooses Albayalde's successor. – With Non Alquitran