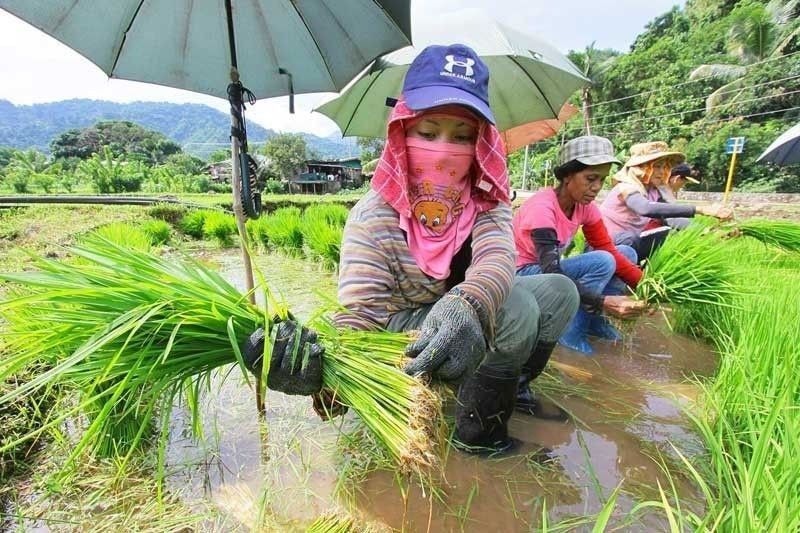 Laguna Representative Sol Aragones, a former broadcast journalist, expressed optimism that the rollout of the national ID system will curb corruption in the bureaucracy.
Andy G. Zapata Jr./File
National ID system to benefit farmers, fisherfolk
MANILA, Philippines — About 16.3 million Filipinos who don't have any proof of identity according to the World Bank's Identification for Development Initiative are expected to benefit from the first batch of registration for the implementation of the National ID System Law.
"The Philippine Identification System Act (Republic Act 11055) is very good because our farmers and fishermen can now seek government help and avail of bank loans. They will no longer be victimized by loan sharks and five-six for their operations," said Laguna Rep. Sol Aragones.
The lack of an official ID, according to the World Bank, hinders these farmers and fishermen from remote areas nationwide to avail of government aid and other services.
It was Aragones' House committee on population and family relations that spearheaded the passage in August 2018 of the PhilSys Act during the 17th Congress that President Duterte signed into law.
Aragones said the Bangko Sentral ng Pilipinas, in partnership with the Philippine Statistics Authority, has set aside P3.4 billion for the production of 116 million blank cards, or a cost of P30 per card.
The IDs will be issued until 2022, and the total projected cost is P30 billion.
Aragones, a former broadcast journalist, expressed optimism that the rollout of the national ID system will curb corruption in the bureaucracy.
The PhilSys law simplifies the processes for services offered both by the government and private companies since only one ID would be required instead of the usual two. Millions of Filipinos do not have two IDs.
"This development would weed out possible corruption and ensure that the IDs are rolled out sooner. This is great news so that we can implement the PhilSys law as soon as possible," she said.
Last March, PSA deputy national statistician Lourdines dela Cruz said they are initially targeting about six million individuals, and those eligible to register are Filipinos and resident aliens at least five years old.
Information to be gathered for the ID will include biometrics (thumbprint, iris and face scanning), full name, sex, date of birth, place of birth, blood type, address and if one is a Filipino or resident alien.
Information about marital status, mobile number and email address are optional.?After the registration, which is free of charge, the registrant will be given his/her permanent PhilSys number. The corresponding card will be issued a few days later after information is authenticated.
The card will serve as the single identification system for all Filipino citizens and resident aliens and aims to eliminate the need to present other forms of identification when transacting with the government and private sector.?Dela Cruz said they are targeting that by 2022, they would have issued 100 million cards to Filipinos and resident aliens.