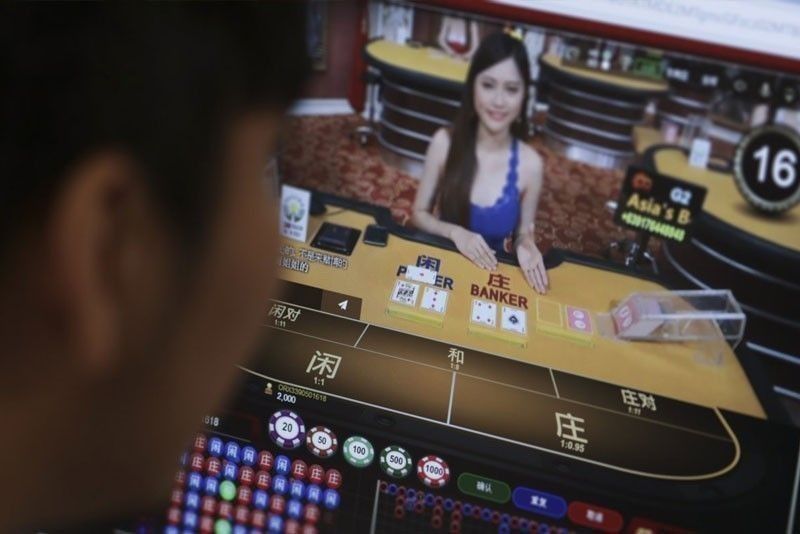 Rep. Joey Salceda compared POGOs to MU, a colloquial term for a relationship that lacks commitment.
Tory Ho/AFP, File
'Just like MU': Salceda says Philippines must be prepared in case POGOs leave
MANILA, Philippines — The Philippines should brace for the possibility that Philippine offshore gaming operators would leave the Philippines because of China's policy against gambling, a lawmaker said Wednesday.
House ways and means committee chairman Rep. Joey Salceda (Albay) compared POGOs to MU or mutual understanding, a colloquial term for a relationship that lacks commitment.
"So we know what is the appropriate policy... enjoy it while it lasts... just like MU," Salceda said in a press briefing in Malacañang.
"MU iyan. Hanggang MU lang po ang POGO sa tingin ko (POGOs will just be like MU) because of the stated policy of China... Enjoy while it lasts and prepare when they go," he added.
China asked the Philippines to ban online gaming, saying it could fuel crimes like money laundering. President Rodrigo Duterte has rejected the request, saying such a ban would result in loss of livelihood.
READ: Duterte won't abolish POGO: We need it
Salceda said China is against online gambling because it is trying to stave off capital outflows.
"China is bleeding dollars... something, like seven hundred billion renminbi," he said.
Salceda, a former economic adviser of former president Gloria Macapagal-Arroyo, noted that POGOs have overtaken business process outsourcing firms in terms of office spaces.
"What is the risk? Are you willing to take it if one million square meters of condominiums are suddenly empty? Suddenly empty and you did not prepare for it?" Salceda said.
"They (POGOs) are high return, high risk," he added.
READ: POGO workers get bigger salaries than call center employees
Salceda said he would conduct a committee hearing on the economic risks related to the proliferation of POGOs.
"But in terms of returns, my goodness! It's now breaching one percent of GDP (gross domestic product). So, it's paying more wages than BPOs. So you can just imagine what kind of—in only three years," he said.