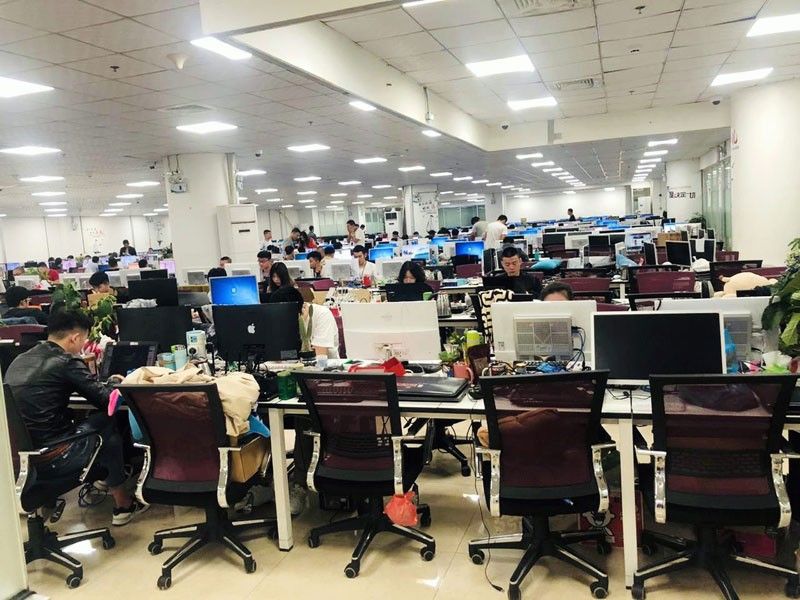 Vignettes of the office space inside an offshore gaming company in Metro Manila.
File
Labor alliance pushes for new panel to regulate POGOs
BAGUIO CITY, Philippines — Labor alliance Trade Union Congress of the Philippines is urging government to create a coordinating body to manage and regulate the offshore gambling sector in the Philippines as it foresees more Chinese workers coming to the country after Cambodia banned online gaming.
According to a Radio Free Asia Report, around 120,000 Chinese nationals had left Cambodia by early September because of the ban.
With this, TUCP said it is anticipating the migration of the displaced offshore gaming operators and their Chinese workers to the Philippines. It said the country remains attractive to Chinese online operators and workers though the government suspended issuing new licenses to prospective Philippine Offshore Gaming Operators
"While we are assessing the POGO's overall social implications and weigh the comprehensive benefits of this online gambling industry in our economy by putting on hold issuance of new operating licenses, (we) would like to propose the creation of a POGO coordinating body that has supervision and control of the industry for the benefit of the country," TUCP president Raymond Mendoza said.
READ: Special Report : Inside a Philippine offshore gaming company
Mendoza warned that despite the profits the POGO industry is bringing to the office and residential business, additional government revenue, construction, transport, retail and food, local employment, "there is rising incidents such as kidnapping, homicide, misconduct, illegal recruitment, human trafficking, illegal online gambling operations, prostitution and use and trafficking of illegal drugs."
TUCP said "government agencies have limited authority and they cease to function on area that is beyond their mandate. The dis-coordination between and among these agencies might cause government to entirely lose control of the industry."
Mendoza sad the proposed coordinating body should be composed of different concerned government agencies along with representatives from labor and business sectors and attached to the Office of the President.