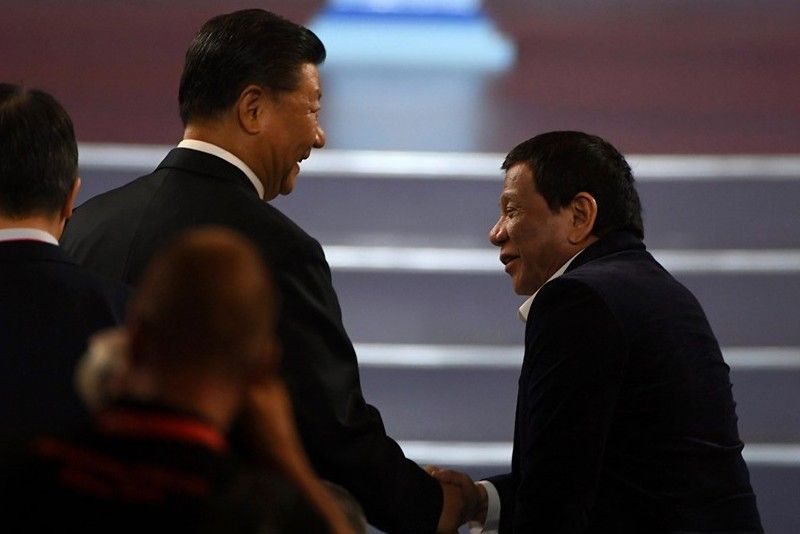 Citing Derek Grossman, a senior defense analyst at the Washington-based think tank RAND Corporation, Asia Times argued that if China was to launch a military offensive to enforce its rights in the South China Sea, Vietnam would be Beijing's "warm-up fight."
File
China won't pick a fight with Philippines — think tank
Jaime Laude
(The Philippine Star) - September 8, 2019 - 12:00am
MANILA, Philippines — In the event China decides to enforce its massive territorial and maritime claim in the hotly-disputed Spratly's archipelago, in all likelihood it will not pick a fight with the Philippines, aware that this military action will drag the United States into the conflict, the regional media hub Asia Times reported.
Citing Derek Grossman, a senior defense analyst at the Washington-based think tank RAND Corporation, Asia Times argued that if China was to launch a military offensive to enforce its rights in the South China Sea, Vietnam would be Beijing's "warm-up fight."
China, along with Taiwan, is claiming ownership of almost the entire South China Sea – a claim rejected by an arbitral ruling at The Hague three years ago. Vietnam, the Philippines, Malaysia and Brunei also have overlapping maritime and territorial claims in the disputed region.
All claimant states, except Brunei, have forward troops deployed in the region, with China now having an upper hand after it succeeded in transforming three of its man-made islands in the area into highly-fortified naval and air force forward bases.
Currently, Vietnam and China are locked in a standoff over the energy-rich Vanguard Bank, with neither side showing signs of backing down. Vanguard is within Vietnam's Exclusive Economic Zone within the Spratly island chain.
While China opposes any rival claimants' move to develop energy resources in the contested sea areas, it has recently deployed its own armed flotilla near Vanguard bank. Beijing followed up on this action by sending its deep-water crane Lam Kihn inside Vietnam's waters last Sept. 3.
It could not be established if these Chinese militia vessels were the same group of ships that stayed for weeks near the Philippine-occupied Pag-Asa Island in recent months.
"Vietnam would be China's pick instead of the much weaker Philippines because, just like Japan and South Korea, Manila has a security alliance with the US," Asia Times said.
It added that China is likewise avoiding a fight with Japan, as this is likely to involve the American military, now closely watching the security developments in the Indo-Pacific region.
However, Hanoi has been increasingly taking military matters seriously as tensions in the South China Sea escalate year by year, countering China's continuing aggression.