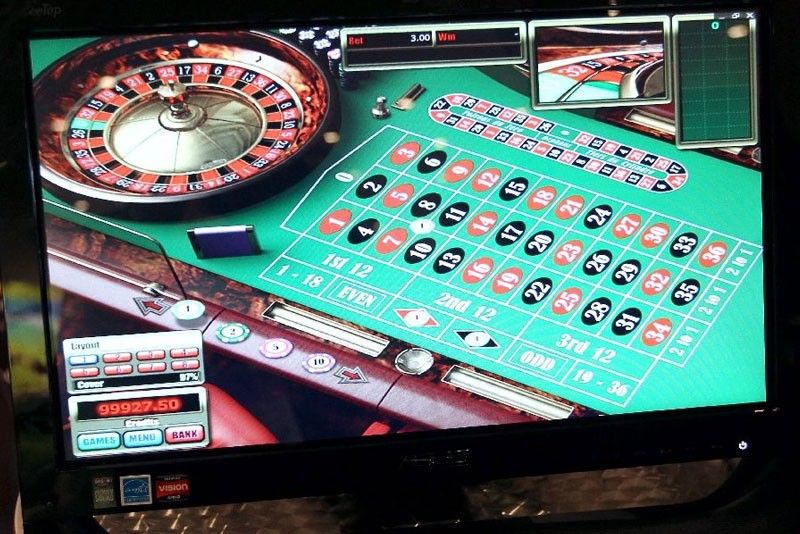 "No POGO company is operated by Chinese," said senior manager for offshore gaming Victor Padilla in response to questions raised by Bayan Muna Rep. Carlos Zarate.
Vallery Hache/AFP
No Chinese-run POGOs in the Philippines, Pagcor exec tells House
Jess Diaz
(The Philippine Star) - August 24, 2019 - 12:00am
MANILA, Philippines — There are no Chinese-run Philippine offshore gaming operations (POGOs) in the country, an official of the Philippine Amusement and Gaming Corp. (Pagcor) told congressmen yesterday.
"No POGO company is operated by Chinese," said senior manager for offshore gaming Victor Padilla in response to questions raised by Bayan Muna Rep. Carlos Zarate.
Padilla said all 60 POGO operators licensed by Pagcor "are foreign companies with local partners."
Out of the 60, 48 "are operational," Padilla told members of the House of Representatives committee on appropriations during yesterday's hearing.
Asked later by The STAR to clarify his statement that there is no Chinese POGO operator, Padilla said what he meant was that there is not a single Chinese firm involved in offshore gaming here.
On whether there are Chinese individuals involved, he said, "I'm not sure. I have to check on that."
Padilla said the "local partners" of foreign POGO licensees are Filipinos.
Padilla, however, did not comment on "social and national security issues" raised by Zarate on POGOs.
Zarate said Chinese workers employed by POGO licensees are complaining of "miserable living conditions."
"They claim that they are working like slaves. They were promised five meals a day, but they are provided with only three meals," he said.
Zarate said he learned of the Chinese workers' complaints from an article published by a Beijing-based newspaper.
"Despite their grievances, they are not returning to their homeland apparently because there are apparently no jobs for them there," he added.
Zarate pointed out POGO operators employ Chinese workers "because they speak the language of their customers who are mostly Chinese in China, where gambling is illegal, and elsewhere."
Rep. Jericho Nograles of party-list Puwersa ng Bayaning Atleta, along with security officials including Secretary Delfin Lorenzana, has expressed concern over POGO companies operating near military and police camps and important civilian installations in Metro Manila and the provinces.
Lorenzana earlier said the Chinese workers in gaming sites could easily shift to spying activities.
Malacañang downplayed this concern, saying China could spy on the country even from a distance if it wants to.
Philippine National Police (PNP) chief Gen. Oscar Albayalde gave assurance that POGO hubs situated near military and police camps offer no threats.
Albayalde said the POGO hubs, which mostly cater to Chinese workers, could have been established near camps for safety considerations.
He said they have not monitored any movement or threats from POGOs situated near military and police headquarters, as well as other bases.
On the other hand, Pagcor chairperson Andrea Domingo, who failed to attend yesterday's hearing, earlier revealed plans by her agency to establish POGO hubs where operators and their employees would be relocated.
The relocation areas will be communities with complete amenities, Domingo said.
Padilla said relocation "will not be mandatory, but we plan to offer incentives to entice them to transfer."
He said at present, there are only two hubs – one in Cavite and another at Clark Freeport.
Isabela Rep. Antonio Albano said if local government units where POGOs are located want to drive them out, "we are open in Isabela to host them."
His brother, former congressman Rodolfo III or Rodito, is governor of the province.
A briefer Pagcor gave to appropriations committee members showed that the gaming agency expects to earn P8 billion from POGOs. – With Romina Cabrera