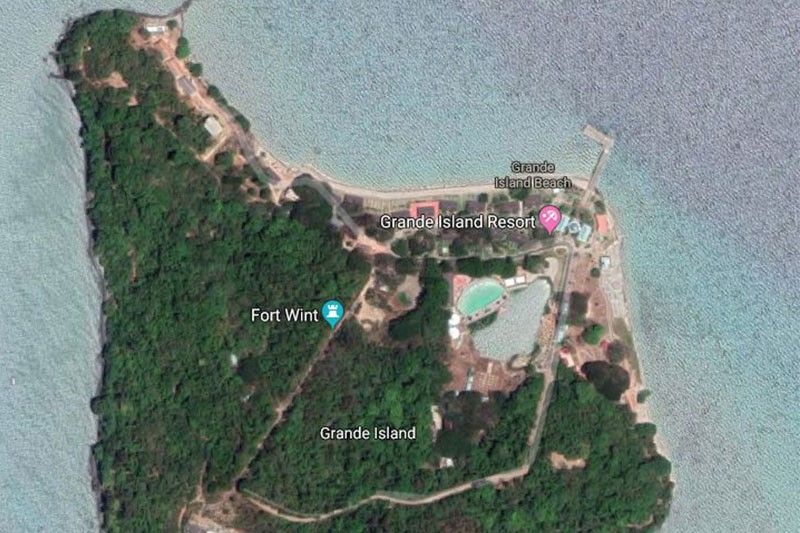 Grande Island in Subic Bay is one of the three islands that Chinese investors are reportedly planning to develop.
Google Maps
Senate probe into Chinese plan to develop Luzon islands sought
MANILA, Philippines — Sen. Risa Hontiveros urged the Senate to look into the reported plan of Chinese investors to develop three Philippine islands.
The senator filed Senate Resolution 74 calling for an investigation into the security implications of the development by foreigners of Fuga, Grande and Chiquita Islands, as well as a property previously called Island Cove Resort.
The senator noted that the islands play strategic roles in maintaining Philippine maritime strategic security.
"Amid China's aggressive behavior in the West Philippine Sea, it is baffling that the Duterte government allowed this to happen. These are no ordinary islands. These parcels of land are strategic maritime fronts that play a significant role in our military history, which only proves how invaluable they are to our national security," Hontiveros said.
Fuga Island, which controls access to Luzon Strait, Pacific Ocean and the South China Sea, has a private airfield on an adjacent island.
The Cagayan Economic Zone Authority had signed a memorandum of understanding with Fong Zhi Enterprise to develop a $2-billion "Smart City" on Fuga Island.
Grande and Chiquita Islands were previously used by both Spain and the United States as military outposts. These islands in Subic Bay are about 260 kilometers from Panatag or Scarborough Shoal in the West Philippine Sea.
The Subic Bay Metropolitan Authority had signed a deal with GFTG Property Holdings and the Sanya CEDF Sino-Philippine Investment Corp. for the development of Grande and Chiquita Islands.
Hontiveros also noted that Island Cove in Kawit, Cavite lies 3.5 kilometers from Danilo Atienza Air Base, which is the headquarters of the Philippine Air Force's 15th Strike Wing.
The property is also near Naval Base Heracleo Alano, which houses the Naval Sea System Command that operates military shipyards.
Island Cove Resort, which was bought by a still-unknown investor, has been converted into a Philippine offshore gaming operator complex with housing facilities for some 20,000 foreign workers.
Both the Department of National Defense and the Philippine Navy had expressed concerns over this reported plan of Chinese investors to develop the islands.
Defense Secretary Delfin Lorenzana said the government was not consulted when the islands were offered to the Chinese for development.
"All we can do now is to monitor what else they are doing that may impact on our security," Lorenzana said earlier this week.