SWS: Pinoys 'very strongly' agree they have personal freedom of speech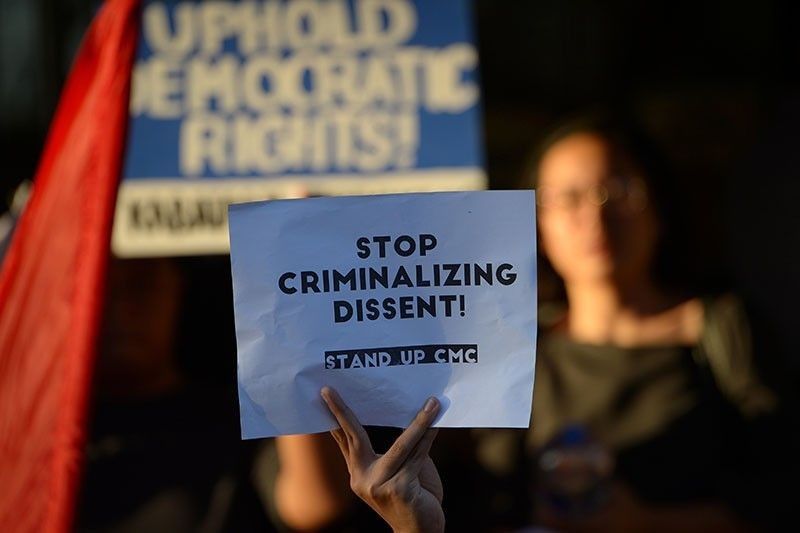 MANILA, Philippines — There is a "very strong" agreement among Filipinos that they can openly say whatever they want without fear, even if their statements are against the Duterte administration, a Social Weather Stations survey released Saturday found.
Results of a June 22-26 poll of 1,200 adults showed 59% of Filipinos agreeing that they are not afraid to criticize the government while 18% disagreed.
That yielded a net agreement score of +41, classified by SWS as "very strong." The latest reading was 18 points above the "moderate" +23 net score recorded in December last year.
Meanwhile, 67% of respondents believe there is freedom of expression and free press in the country while 10% disagree, for a "very strong" net agreement score of +57.
"In the five times it was surveyed under the Duterte administration, it ranged from a moderate +23 to a strong +41," SWS said.
Global watchdogs have said that press freedom in the Philippines, where journalism has been historically vibrant and unafraid to question leaders, is under attack under President Rodrigo Duterte.
But the government, including the Presidential Task Force on Media Security, denies this allegation.
According to the same SWS report, personal freedom of speech is "stronger" among those who see danger in publicly criticizing the administration.
SWS added that "personal freedom of speech is also stronger among those who affirm media's freedom of expression." — Ian Nicolas Cigaral