Duterte defends decision to veto 'end endo' bill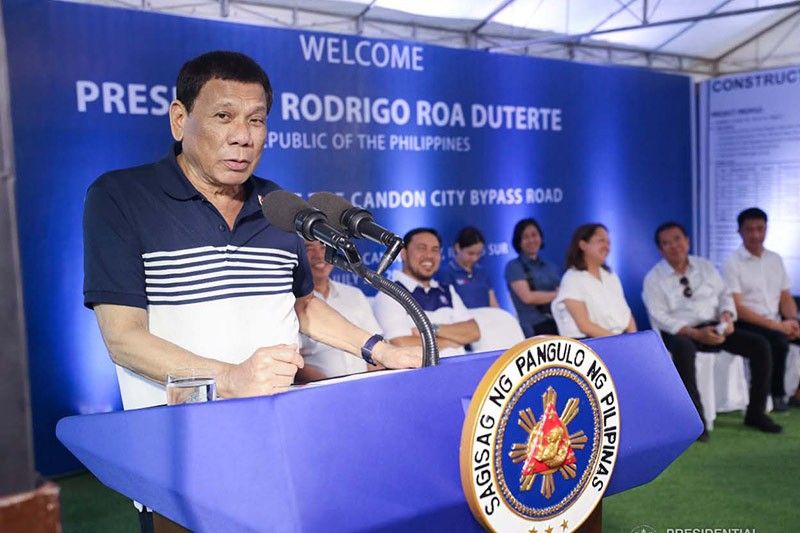 MANILA, Philippines — President Rodrigo Duterte Sunday defended his decision to veto the security of tenure bill as he faces criticism for allegedly turning his back on his campaign promise to ban labor-only contracting and other abusive labor practices.

Duterte said lawmakers should have followed what was agreed upon regarding the measure, one of the bills he certified as urgent.

"You do not make it hard for the capitalist also to move," the president said during a briefing on the situation in quake-hit areas in Batanes.

"The security of tenure should also provide the security of the capital...This is a democracy. It should be fair," he added.
READ: Upsetting key campaign promise, Duterte officially vetoes anti-endo bill

Duterte said employees who are lazy, incompetent or who have "no IQ" may go to the labor arbiter if their employers decide to fire them.

"You are now saddled with one or two employees and if you fire them, he will go to arbiter, to the NLRC (National Labor Relations Commission), then they will be facing cases instead of helping his fellowmen, he would have a problem and it has happened many times," he added.
READ: Senators unhappy, confused over Duterte's rejection of 'End Endo' bill
Duterte said he is thinking of resubmitting the bill to Congress to introduce provisions that would balance the interests of stakeholders.
"The habitual absentees, when you ask them to leave, they will go to NLRC to go back to work, that's not good," the president said.

"It can't be that way. It's not fair. Even if he's a millionaire, Even if he's a consultant, fair is fair... Don't make it a burden for me... I can help my fellowmen but do not make (it a) burden to me," he added.
READ: Palace says vetoing of endo bill just a temporary setback for workers