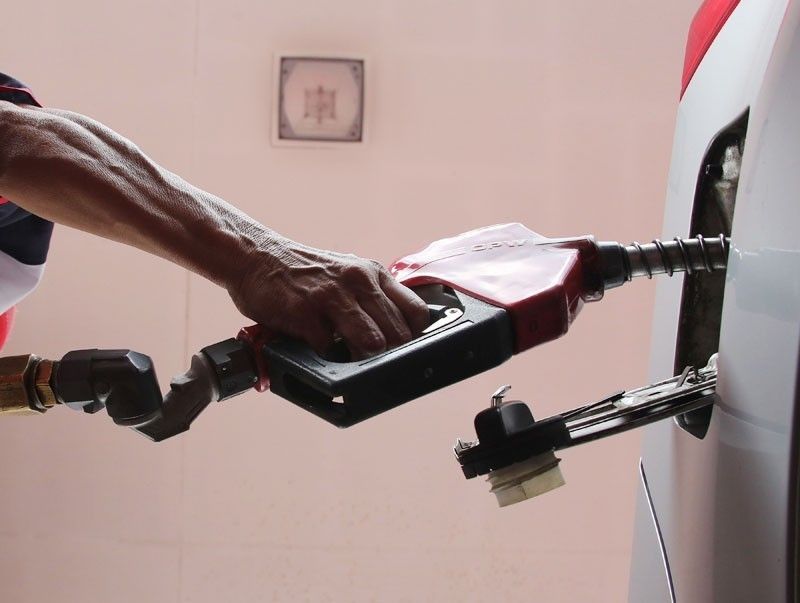 Global oil prices have declined in the past trading week.
Michael Varcas/File
Local oil companies set to reduce pump prices
MANILA, Philippines — Local oil companies are expected to reduce pump prices this week, according to a gas company.
In its weekly forecast, Unioil Petroleum Philippines said motorists should expect minimal price cuts on Tuesday.
"Diesel should go down by P0.20 - P0.25. And gasoline should go down by P0.30," it said.
Global oil prices have declined in the past trading week.
One of the reasons for lower international oil prices is the rising concern over the expected slowdown of China's economy.
Easing tensions between the US and Iran as stated by President Donald Trump slashed oil prices by $1 per barrel, while the return of oil production in the Gulf of Mexico further dragged prices down by 2.5 percent.
However, at the close of the trading week, oil prices picked up as tensions spiked again in the Middle East after the US said it had destroyed an Iranian drone in the Strait of Hormuz, a major chokepoint for global crude flows, Reuters reported.
Last week, oil companies raised gasoline prices by P1.05 per liter, diesel prices by P0.70 per liter and kerosene by P0.70 per liter.
Latest Department of Energy (DOE) data showed year-to-date adjustments stand at a net increase of P5.15 per liter for gasoline, P3.30 per liter for diesel and P1.75 per liter for kerosene.