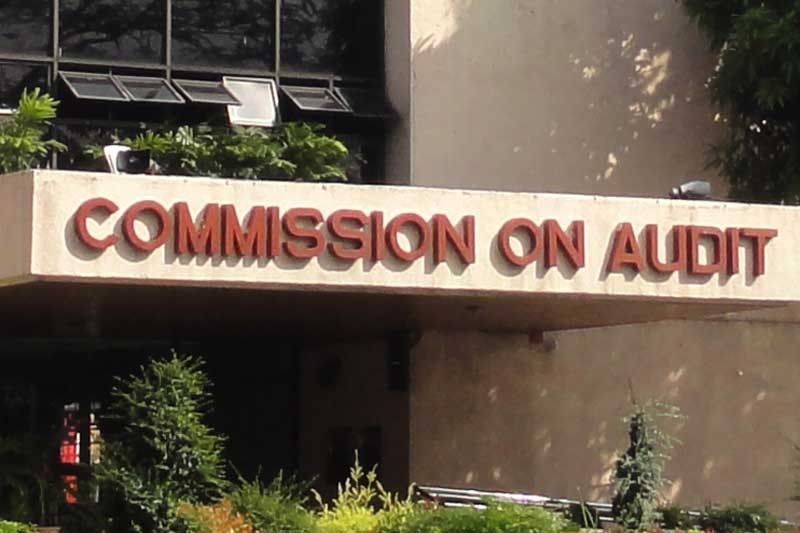 Duterte said projects have been delayed because of COA circulars that disallow certain expenses.
COA urged to simplify audit procedures
MANILA, Philippines — President Duterte has urged the Commission on Audit (COA) to simplify its requirements to allow government projects to move forward and to prevent corruption.
Duterte said projects have been delayed because of COA circulars that disallow certain expenses.
"I'd like to talk to COA. I'd like to put myself maybe not kneeling down but pleading... Many have been convicted (over) articles in relation to circular... then you come up with a wrongdoing and disallowance," the President said during the oath taking of local officials at Malacañang last Tuesday.
"So, can't you make it simple and for us to move? Hindi kasi pwede 'yang ganun, eh (That is not acceptable). The delay is really in the – the gridlock... the monkey wrench, if you may, is in the lower levels," he added.
Shortening the process could prevent corruption in government procurement, according to Duterte.
"COA does not do it intentionally. I am sure of that. I'd like to attribute good faith to everybody... You really want corruption stopped? You have to do it through Swiss challenge. Shorten the procedure," he said.
The Chief Executive explained that corruption would not end if the government sticks to biddings and claimed that unscrupulous businesses make money out of biddings.
"Their only work there is to go around, look for biddings, participate then mag-dive. 'Di manalo sila tapos mag-withdraw bigla magpabayad (If they win, they would withdraw then demand payment). That's why you come up with inferior quality," he said.
"COA should realize it by now because it has been happening since the birth of this republic. But we refused to look into it," he added.
Duterte said the Constitution may also be amended to address corruption, a problem that he once described as endemic in the Philippines.
Earlier, Duterte had said he wanted to meet with officials of the Office of the Ombudsman and COA to discuss ways to simplify government procedures and ensure timely delivery of services.