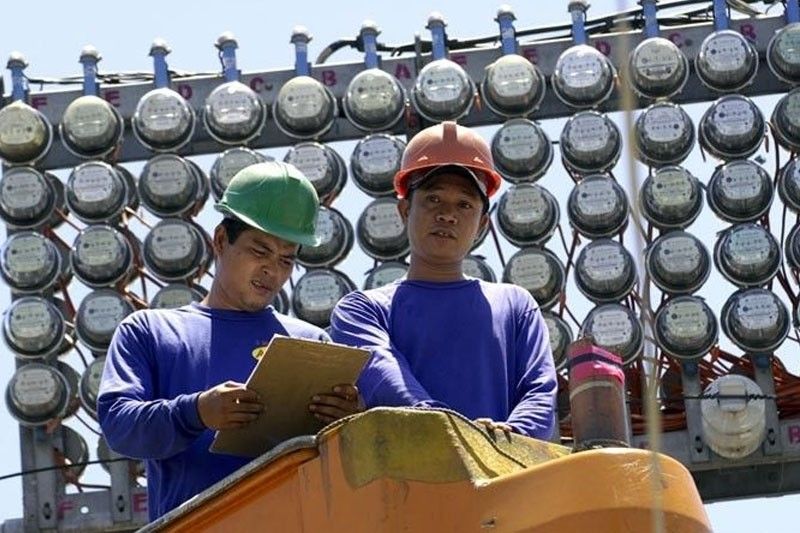 Sen. Sherwin Gatchalian said the hot and dry season has always been an opportunity of unscrupulous members of the power industry to rake in profits from the power outages.
File
Penalties for erring power plant operators sought
Paolo Romero
(The Philippine Star) - April 29, 2019 - 12:00am
MANILA, Philippines — Operators of power plants that conk out, especially when they are most needed, should have their licenses revoked and their customers compensated, Sen. Sherwin Gatchalian said yesterday.
Gatchalian, chairman of the Senate committee on energy, said the Department of Energy (DOE), Energy Regulatory Commission (ERC) and other agencies should implement measures to hold accountable power plant operators, who were given licenses by the government after making commitments to provide continuous electricity to their customers.
He lamented that every time power plants shut down, especially during the hot and dry season, household customers are not only inconvenienced, but services from public and private institutions—like hospitals—also suffer.
Worse, the same suffering public is slapped with higher electric bills as distributors are forced to buy more expensive power from the Wholesale Electricity Spot Market (WESM) when supply from power plants is short, Gatchalian said.
"Every summer is the same story and we will suffer again in the summer 2020. If you can't maintain your power plants reliably, don't operate," Gatchalian said in an interview with dzBB.
The committee is currently conducting an inquiry into possible collusion among generation companies following the almost simultaneous unscheduled plant shutdowns leading to the loss of at least 1,500 megawatts in power supply that triggered a series of blackouts, affecting millions of households, establishments and critical infrastructure earlier this month.
The senator said the hot and dry season has always been an opportunity of unscrupulous members of the power industry to rake in profits from the power outages.
He said during the blackouts customers were charged as much as P32 per kilowatt hour when the normal cost is P4 per kwh as distributors bought power from WESM.
Gatchalian said his committee is drafting a bill seeking to amend the Electric Power Industry Reform Act (EPIRA) to include penal provisions.
Gatchalian also warned that DOE and ERC officials as well as those of other concerned agencies may be held accountable as they can implement penalty mechanisms, including the revocation of licenses, while Congress is hammering out the bill.
He said he was surprised that DOE officials have not implemented policies as during a congressional hearing in 2015, the agencies had recognized the matter and submitted a list of measures that they could implement to penalize unscrupulous or irresponsible power plant operators.
"(The energy officials) already knew what to do. Only implementation is needed, but surprisingly, there was no action from them since 2015," Gatchalian said.
Gatchalian's committee is focusing on at least six operators of power plants, including the Pagbilao plant; South Luzon Thermal Energy Corp.; Calaca; SCPC and the Southwest Luzon Power Generation Corp.
The senator earlier said he believed the unscheduled shutdowns could have been easily prevented if the operators of power plants were not remiss in maintaining them and were not scrimping on expenses.
The most common reason for the breakdowns were "boiler tube" leaks that he said can be easily anticipated.