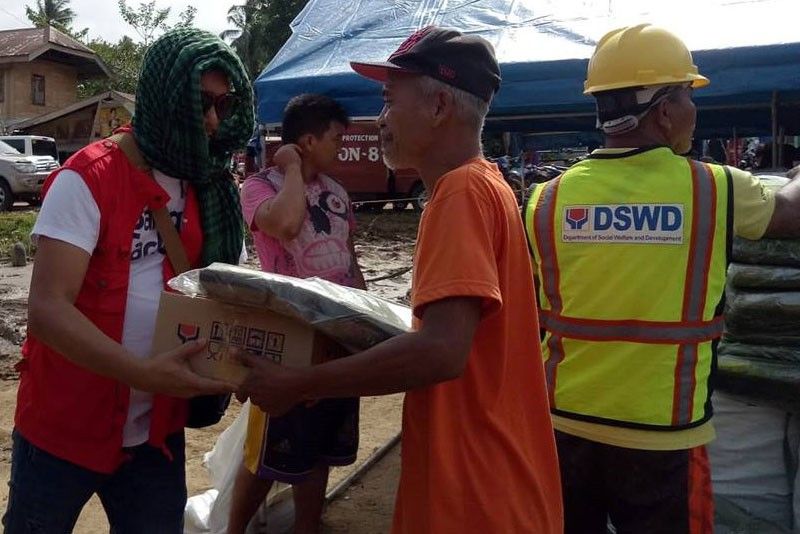 "Let's not be epal about government projects especially during this campaign period." DILG Undersecretary Jonathan Malaya said.
DSWD FB Page
DILG tells bets: Keep off cash transfer payouts
MANILA, Philippines — The Department of the Interior and Local Government (DILG) has banned epal or self-promoting politicians from attending national government activities as well as participating in payouts.
Interior Secretary Eduardo Año has issued Memorandum Circular 2019-2015 prohibiting local elective officials and other politicians from interfering or taking part in activities and payouts of national government agencies, which they can use as a platform for boosting their candidacy.
"Let's not be epal about government projects especially during this campaign period. The Code of Conduct of Government Officials requires public officials and employees to be more circumspect in their activities especially during this season," DILG Undersecretary Jonathan Malaya said in a statement written in English and Filipino yesterday.
The DILG issued the directive following complaints from the Department of Social Welfare and Development (DSWD) that some local officials were "exerting undue influence" over the payouts of government programs and activities for the purpose of indirectly endorsing their candidacies in this year's midterm elections.
Malaya did not go into details but said some politicians attempted to hijack the distribution of the DSWD's unconditional cash transfer (UCT) program.
"Just like a political rally, candidates including incumbent local government unit (LGU) officials reportedly spoke with their campaign posters splattered in the distribution area," he said.
In a text message, Malaya said they don't have a list of the politicians as they just acted on the request of the DSWD.
Malaya warned that they would not tolerate politicians taking advantage of the government's UCT program for their own benefit.
"The DILG is dismayed that politicians are using the payout to advance their own political ambitions despite appeals from the DSWD not to do so. The UCT is a nationally funded program, therefore LGU officials cannot claim credit for it," he said.
Malaya said the DILG will file charges against politicians who are threatening beneficiaries that they would be delisted if they do not support them in the elections.
"Only DSWD can delist the names of beneficiaries of their programs. We appeal to all candidates not to politicize the payouts otherwise the DILG will be compelled to bring charges against you," he told the politicians.