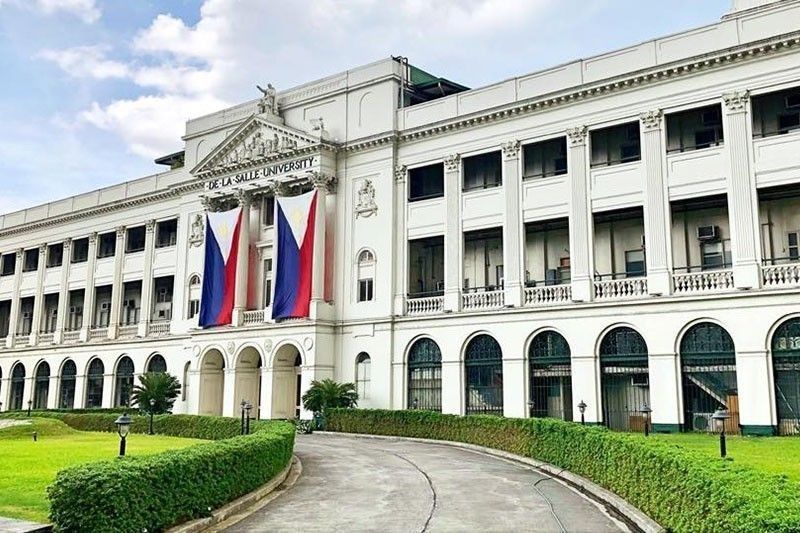 This photo shows DLSU's St. La Salle Hall.
File
DLSU is sole Philippine school in University Impact Rankings
MANILA, Philippines — De La Salle University is the country's lone tertiary education institution in the inaugural ranking that assesses universities' success in delivering the United Nations' Sustainable Development Goals.
DLSU placed in the 301+ bracket of the Times Higher Education's University Impact Rankings.
THE evaluated university performance on 11 of the 17 UN SDGs—the "blueprint to achieve a better and more sustainable future for all."
In its Facebook page, DLSU said the university placed in the 201+ bracket on SDGs such as sustainable cities and communities, decent work and economic growth, and responsible consumption and production, climate action, and peace, justice and strong institutions.
It ranked in the 301+ bracket on SDGs such as quality education and partnership for the goals.
The University of Auckland in New Zealand topped the list. It was followed by McMaster University in Canada.
Tying in the third place were the University of British Columbia in Canada and the University of Manchester in the United Kingdom.
The first edition of THE's University Impact Rankings includes more than 450 universities from 76 countries.
THE noted that any university that provides data on SDG 17 and at least three other SDGs is included in the overall ranking.