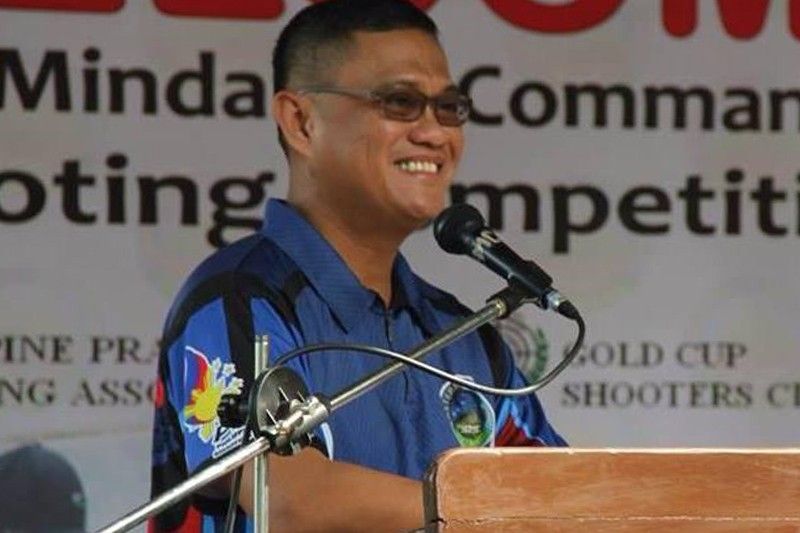 Deputy PCSO spokesperson Florante Solmerin earlier said that their general manager, Alexander Balutan, resigned from his post for "personal reasons"
Facebook/Alexander Balutan
Duterte fired PCSO chief Alexander Balutan, Palace confirms
(Philstar.com) - March 8, 2019 - 7:16pm
MANILA, Philippines (Update 2, 7:52 p.m.) — The Palace confirmed on Friday that President Rodrigo Duterte fired Philippine Charity Sweepstakes Office General Manager Alexander Balutan due to "serious allegations of corruption."
Presidential spokesperson Salvador Panelo said in a statement that government officials are required to exercise "utmost responsibility and fidelity" at all times.
Presidential spokesman Salvador Panelo on the firing of PCSO GM Alexander Balutan: Good governance and public accountability are the twin hallmarks of the Duterte Administration. | @xtinamen

— The Philippine Star (@PhilippineStar) March 8, 2019
"We hope that this will serve as a stern warning to all government officials and employees that there are no sacred cows in the current administration, especially when it comes to serving the Filipino people with integrity and loyalty," Panelo said.
"The campaign against corruption, like the war on prohibited drugs, will be relentless and continuing until the last day of the President's term," he added.
Earlier on Friday, deputy PCSO spokesperson Florante Solmerin said that Balutan was not fired but resigned for "personal reasons."
Philippine Charity Sweepstakes Office (PCSO) general manager Alexander Balutan resigned and was not fired by the President, his spokesman Florencio Solmerin, told the Star yesterday when asked to comment regarding the reported sacking of his boss. | via Rainier Ronda pic.twitter.com/b8jcYUPOpq

— The Philippine Star (@PhilippineStar) March 8, 2019

Balutan, a 1983 Philippine Military Academy graduate and former Marine officer, was one of the several ex-military appointees of President Rodrigo Duterte. He was appointed to the PCSO in 2016.
The official has been accused by PCSO board member Sandra Cam of spending P10 million for a Christmas party in a five-star hotel. Balutan denied the accusation and said the budget was just P6 million for 1,500 PCSO employees.
Last year, Duterte said that the accusations against Balutan for spending millions was "nothing" to him "as long as the money reaches the people."
READ: Duterte clears Alexander Balutan in 5-star PCSO party

"Maybe they thought it was just one office. There are casinos everywhere, even in Davao," he said then.
Balutan said Cam was seeking his post as her motivation behind the accusation. — Ryan Macasero with reports from The STAR