Dengue cases hit 36,000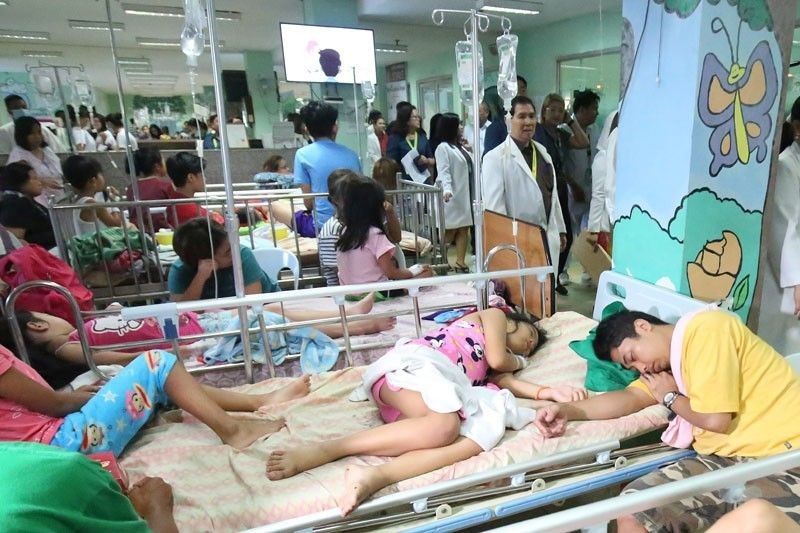 MANILA, Philippines — As the measles outbreaks in various regions in the country remain unabated, the Department of Health (DOH) reported that dengue cases nationwide have soared to over 36,000.
The DOH also reported that dengue cases in Cagayan Valley, Mimaropa, Cordillera Administrative Region and Caraga exceeded the epidemic threshold, while prevalence in Bicol, Western Visayas, Autonomous Region in Muslim Mindanao (ARMM) and Davao region exceeded the alert threshold.
Data from the DOH Epidemiology Bureau showed that cases of dengue nationwide have reached 36,664, including 140 deaths from Jan. 1 to Feb. 23.
DOH said the figure in the first two months of the year was 14,703 cases higher compared to the 21,961 dengue cases recorded during the same period in 2018.
According to DOH, 36 percent or 13,367 out of the total reported dengue cases were tested for laboratory examination. Of the number, 10,194 were confirmed positive for dengue.
A high 26 percent of the cases were young children aged five to nine years, though age of patients ranged from less than one year to 96 years. More than half or 19,455 of the cases were male.
Central Visayas accounted for the highest number of dengue cases with 4,089, including 29 deaths, followed by Caraga with 3,878 and National Capital Region (NCR) with 3,821.
Though NCR was among the regions with high number of cases, dengue prevalence this year was lower than the 4,003 cases recorded during the same period in 2018.
DOH noted that dengue cases exceeded "epidemic threshold" in Cagayan Valley as the figure rose from 540 to 2,810 and in Caraga from 575 to 3,876. Cases in Mimaropa more than doubled from 432 to 946 and in CAR from 457 to 726.
Health experts said epidemic threshold means control measures must be stepped up.
Alert or early warning needs to be raised in Bicol, Central Visayas, Davao region and ARMM as cases significantly went up to 713; 2,703; 1,320 and 363, respectively.
The DOH previously warned the people that aside from measles, dengue cases nationwide are also increasing.