BARMM leaders to get P31 billion from budget
February 28, 2019 | 12:00am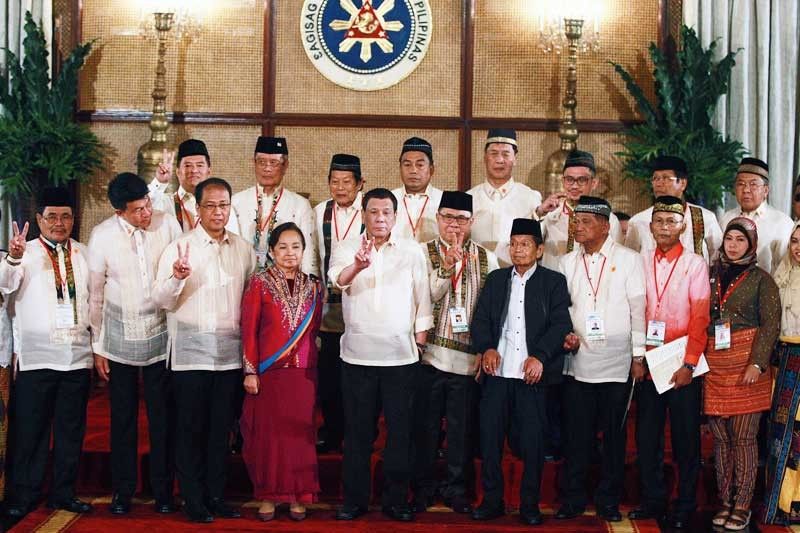 MANILA, Philippines — The Bangsamoro Transition Authority (BTA) that will administer the new autonomous Muslim region in Mindanao for three years will inherit operational funds of more than P31 billion this year.
The amount is the funding level President Duterte has recommended in his proposed P3.757-trillion 2019 national budget for the Autonomous Region in Muslim Mindanao (ARMM). The Senate and the House of Representatives have retained the amount.
On Tuesday, ARMM Gov. Mujiv Hataman turned over leadership of the regional government to Moro Islamic Liberation Front (MILF) leader Murad Ebrahim, who heads the transition body that will run the new Bangsamoro Autonomous Region in Muslim Mindanao (BARMM).
Hataman was expected to make a detailed accounting of the funds, personnel, equipment and other assets ARMM is entrusting to BARMM.
In his still-to-be-enacted proposed budget for this year, the President allocated a total of P31.117 billion to ARMM divided as P13.4 billion for salaries, P4.659 billion for maintenance and other operating expenses and P13.059 billion for capital outlay, the bulk of which is for infrastructure projects.
The allocation for salaries is huge because of thousands of public school teachers under the region's education department.
The ARMM outlay is further distributed into 12 expense classes: P236 million for regional legislation; P1.278 billion for regional autonomy administration and finance resources management; P40.3 million for peace, law and order, and human rights protection and promotion; P629.6 million for agriculture, fishery and land reform; P56.1 million for employment and industrial peace; and P147.1 million for trade, industry and investment development.
Some P11.2 billion goes to education, science and technology, and P10.8 billion to roads and public infrastructure facilities.
Ebrahim, as concurrent minister of public works and highways, and Mohaguer Iqbal, as education minister, will oversee the expenditure of the largest budgetary allocations for the new autonomous region.
The remaining expense classes and their funding are P1.5 billion for health and nutrition, P157 million for social welfare and protection, P67.5 million for transportation and communications, P33.2 million for environment conservation and management and human settlement.
The projects, programs and activities to be funded under the 12 expense classifications are all detailed in the ARMM budget.
The regional government is required to approve a budget plan and follow procurement laws and regulations.
Some previous Muslim officials are facing criminal charges for alleged misuse of the autonomous region's funds.
Funding for ARMM more than doubled under the administration of former president Benigno Aquino III and Hataman's leadership of the region.
A lawmaker said Islamic banks are crucial to the Bangsamoro's development as an independent region.
Leyte Rep. Henry Ong, chairman of the committee on banks and financial intermediaries of the House of Representatives, said it would be best for the BTA to lobby for the measure crucial for the region's economy.
"To boost the economy of the BARMM, I express the hope that the proposed Islamic Banking law be prioritized immediately after Congress reconvenes post-May elections," he said.
"Aside from the national budgetary support and foreign grants, new investments are needed in Northern Mindanao and BARMM. Having more investment flows through Islamic banks and expanded financial inclusion will further spur economic activity," Ong said.
Ong explained Islamic banks will allow private investors and governments in the Middle East, Southeast Asia and parts of Africa to engage business in the BARMM.
He said Islamic banks will act as financial conduits, advisors and depositary institutions. – With Delon Porcalla, John Unson, Jose Rodel Clapano, Jaime Laude