For 1st time, no Fidel Ramos leap during EDSA anniversary
February 26, 2019 | 12:00am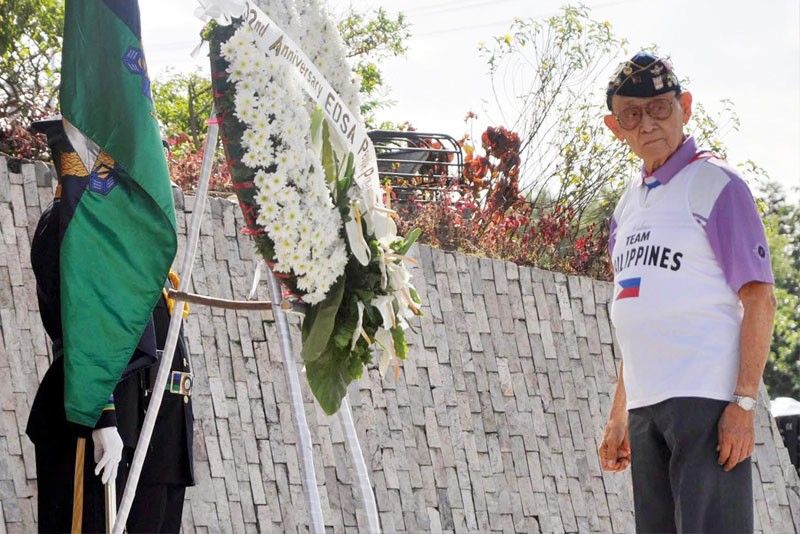 MANILA, Philippines — For the first time, former president Fidel Ramos skipped the anniversary rites yesterday for the 1986 EDSA people power revolution in which he played a key role.
A close aide said Ramos, who is turning 91 on March 18, could not attend the 33rd EDSA anniversary rites, as he had been in pain in the past several days due to gout.
"He's just at home. Some of the food he eats triggers his gout," the aide said.
The former leader had a heart pacemaker implanted four years ago and has had only one kidney for the past 68 years.
Ramos, then Armed Forces of the Philippines (AFP) vice chief of staff, along with then defense minister Juan Ponce Enrile and a group of young officers belonging to the Reform the Armed Forces Movement (RAM) led by then Army Col. Gregorio Honasan, holed up at Camp Aguinaldo after being ordered arrested by then president Ferdinand Marcos on Feb. 22.
Responding to calls from Jaime Cardinal Sin, civilians began marching to EDSA to surround Camp Aguinaldo to protect Ramos, Enrile and the mutinous soldiers and policemen.
The standoff ended on Feb. 25 after Marcos and his family and a number of his cronies fled the country.
President Corazon Aquino took over after Marcos' ouster.
Part of the celebration each year was the reenactment of Ramos' famous jump after being wrongly informed that Marcos and his family had fled the country on Feb. 24.
Last Friday, Ramos launched his latest book, "Silver Linings: The Continuing Saga of the 1986 EDSA People Power Revolution."
Honasan, meanwhile, said he continues to "remember with pride and continuing faith and hope when the RAM broke away from the chain of command to become part of People Power, the crucial component, tipping point and accelerator of historical events."