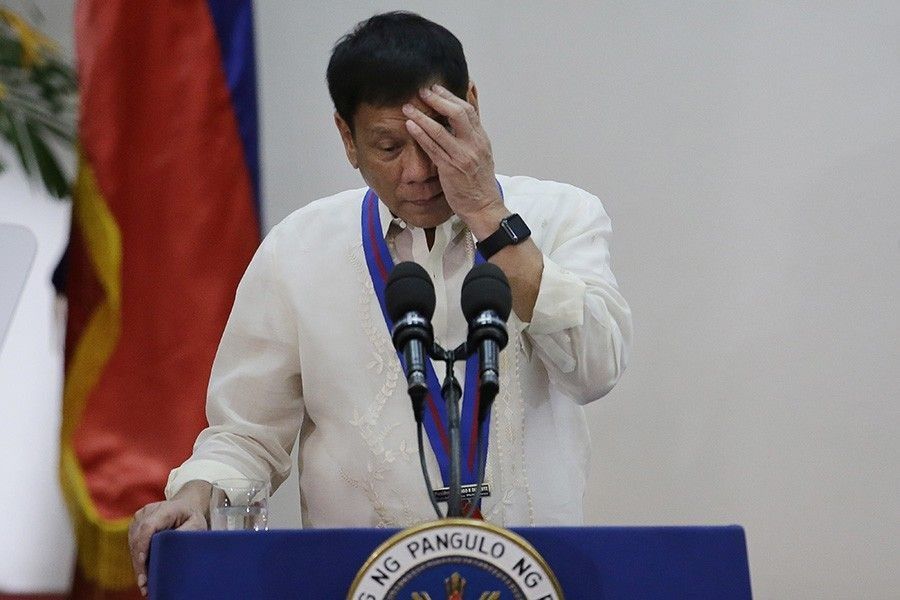 The Philippine Women's Commission warns against normalizing sexual assault.
File
Women's commission slams officials who 'perpetuate misogyny'
MANILA, Philippines — The Philippine Commission on Women Monday expressed dismay at public officials who are supposed to uphold the dignity of its citizens, especially women, and promote gender equality but instead perpetuate misogyny.
Officials are "supposed to uphold the dignity of its citizens, especially women, promote gender equality, and be exemplars of honor and integrity," it said.
It said, though, that some continue to "perpetuate misogyny grounded on power."
While the agency didn't mention specifically who it was referring to, it follows a statement made by President Rodrigo Duterte on December 30, when he said he touched the private parts of a domestic worker when he was younger.
READ: At land distribution event, Duterte brings up sexual abuse by priests

The PCW is the government policy-making and coordinating body on advancing the role of women in the country.
"The PCW reiterates that sexual molestation or abuse, including rape, are public crimes and a violation of human dignity," it said.
"It is an abhorrent attack on a person's self-worth and should never be used as subject matter to prove a point," it added
Presidential spokesperson Salvador Panelo, meanwhile, argued that the president's story wasn't obscene because people were laughing.
"If it was obscene, the reaction of the audience would have been bad, they would have been angry at him," Panelo said earlier.
READ: Duterte story about touching sleeping house help not obscene — Palace

The PCW joined other organizations, including the Commission on Human Rights, in condemning misogyny. The CHR last Friday said the government should refrain from making such statements that might contravene its commitment to uphold the rights of Filipino workers, especially women.
"Filipino domestic workers, especially women, face a number of challenges in some receiving countries. The current administration is fully aware of this condition when, in early 2018, the government even prompted a deployment ban in Kuwait following numerous cases of disappearance, death, and abuses of Filipino workers. Reports of similar forms of maltreatment are also being reported in other countries," CHR spokesperson Jacqueline Ann de Guia said.
READ: Duterte's maid remark may impact OFWs — CHR

Vice President Leni Robredo criticized Duterte on Sunday saying that his comments normalize rape and sexual abuse.
"I hope it was thought through… It's not bad to joke but there are jokes that are not meant to be made," Robredo said in Filipino on her radio program.
READ: Duterte story on touching maid normalizes abuse, Robredo says

Women's group Gabriela took the strongest stance against the comments, saying that Duterte should resign for admitting to touching his house help inappropriately.
In a statement, Gabriela said "it is deeply disturbing even for Duterte to brag about attempting to rape a maid when he was a minor."
The group, which has been critical of Duterte's policies since allied lawmakers in the Makabayan bloc broke away from the House majority in 2017, are urging the president to resign over this latest "confession."
"The maniac in Malacañang has proven that he had no qualms violating the rights of women, people of lower stature and viewed them as his own personal toy," Gabriela said.
READ: Duterte told to resign for 'touching' sleeping house help in his youth

The PCW also urged the general public to speak out and "help in fighting the misuse and abuse of power by men to subjugate women."
They said, "We call an end to sexism, whether in thought, language and actions, and an end in becoming instruments in perpetuating gender-based violence." — with reports from Rosette Adel