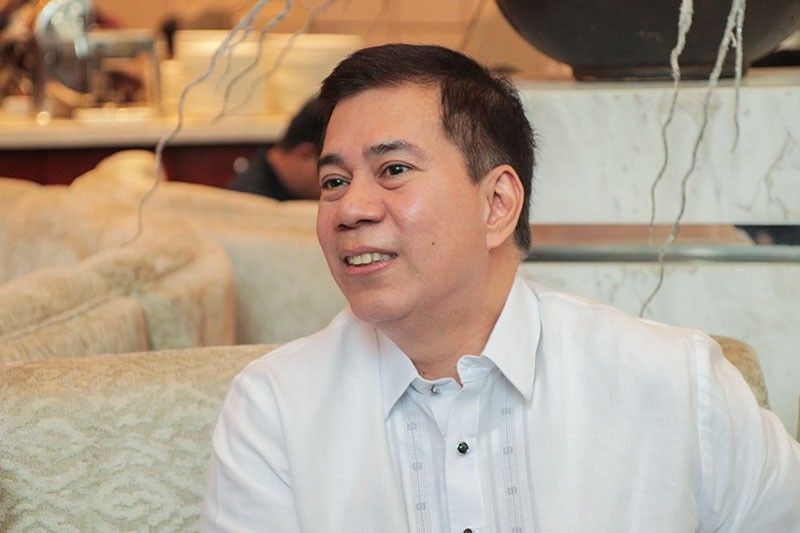 In this Dec. 13, 2018, Undersecretary for Tourism Development Planning Benito "Bong" Bengzon Jr. takes questions from the members of the press in a year-end assessment interview opportunity in Makati City.
Philstar.com/Kat Leandicho
'Martial law extension good sign for tourism,' DOT official claims
MANILA, Philippines— A Tourism official on Thursday said the department sees the recent extension of martial law in Mindanao as a "good sign."
"If you talk to the people of Mindanao they are all for it because safety and security is always a very important factor," Undersecretary for Tourism Development Planning Benito "Bong" Bengzon Jr. said in an interview with members of the press on Thursday.
Bengzon said that the department is confident that the extension will "further stabilize the situation" in Mindanao.
On Wednesday, the 17th Congress granted President Rodrigo Duterte's request for the extension of martial in Mindanao for another year up to the end of 2019.
READ: Congress extends martial law in Mindanao to end of 2019
Duterte placed all of Mindanao under martial law in May 2017 in response to the Marawi siege, but did not lift it when the city was declared liberated in October of that year. He said martial law was still needed because of a continuing rebellion in the southern Philippines, an argument the executive branch again raised this week for the third extension.
'Security for tourists in place'
Asked about tourist protection programs being implemented to address the country's security issues, Bengzon said the Department of Tourism has been running a program called "TOPCOP"—for Tourist Oriented Police for Community Order and Protection.
Bengzon said the program has been running for six or seven years.
"The idea is to develop a pool of tourist-friendly police who can address the needs of not only foreign visitors but also domestic visitors," Bengzon said.
The Tourism official cited that these cops can be seen in major tourist destinations such as Boracay, Bohol, Davao, and Cebu.
"The TOPCOP has been deployed all over those destination and that's our commitment to our tourists so that they'd have enjoyable, safe stay," he said while assuring local and foreign tourists.