PAF buying US Black Hawks, not Russian helicopters
December 9, 2018 | 12:00am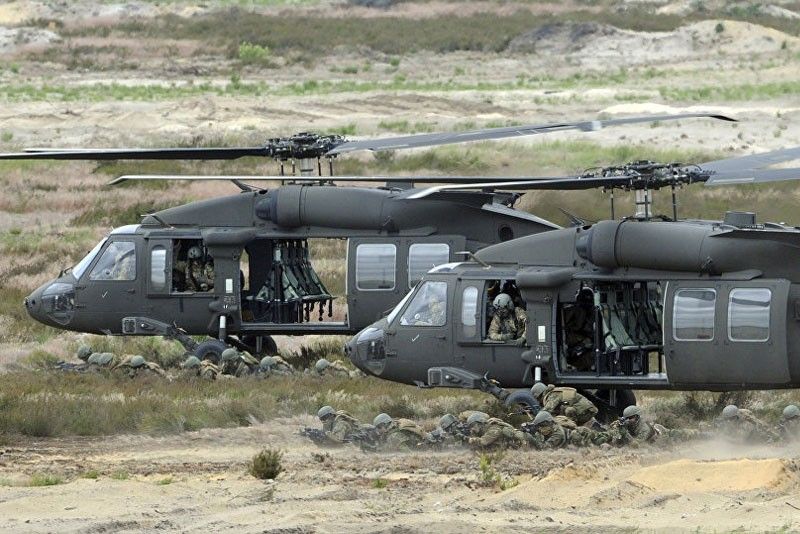 MANILA, Philippines — The Philippine Air Force has selected the US-made Black Hawks to replace the canceled combat utility helicopter deal with Canada, according to Defense Secretary Delfin Lorenzana.
Lorenzana said the Air Force's technical working group has recommended the Sikorsky Black Hawk for its combat utility helicopter acquisition project, while it selected the T129 ATAK of the Turkish Aerospace Industries for its attack helicopter project.
"I think finally the Air Force technical working group has come up with a recommendation that the Black Hawk is the best option that they will buy," Lorenzana told reporters after attending a forum in Makati City last Friday.
Lorenzana said the Air Force opted not to go for Russia's less expensive Mi-171s, saying "it is very difficult to pay for them."
He explained the US-imposed sanctions on Russian military exports would make it harder to buy equipment from them.
Lorenzana said the Air Force is expected to sign the acquisition deal of 16 helicopters early next year.
Asked if the helicopters include armaments, Lorenzana explained the Black Hawk is actually not an attack helicopter but a combat utility and transport aircraft.
"So we could put a machine gun on both sides, but it's not really for attack, it's for bringing air supply troops," he said.
President Duterte in February ordered the military to cancel a $233-million agreement to purchase 16 Bell 412 helicopters from Canada, after it expressed concerns they could be used to fight rebels.
The government also considered the Italian Agusta Westland AW139 and the Korea Aerospace Industries' Surion utility helicopter.
"We have limited money for that. We have only $240 million worth and the original pricing of this aircraft for the (Bell 412) we can get 16," Lorenzana said.
"Initially, the Surion we can get 10 because of the money and also the Black Hawk," he said.
He said the manufacturers of the Black Hawk changed its offer so that the Philippines could get 16 units.
Meanwhile, Lorenzana said the military will also be purchasing new attack helicopters from the Turkish Aerospace Industries.
"Its name is also ATAK, it's an attack helicopter... I think we can only get less than 10, maybe eight," he said.
The Armed Forces of the Philippines and its major service commands have been upgrading its assets under its modernization program by acquiring new and stronger land, air and sea assets. — Michael Punongbayan