Duterte says he'll arm 'death squad' to take out 'idlers, prospective NPAs'
November 27, 2018 | 8:15pm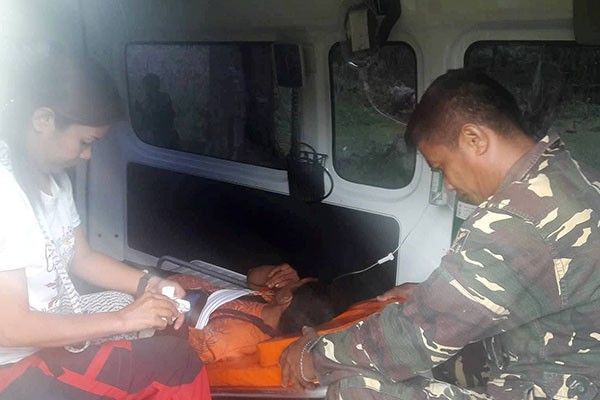 MANILA, Philippines — President Rodrigo Duterte said he will create an armed civilian unit that will counter the New People's Army (NPA) "sparrow", slang for Special Partisan Units, which have been blamed for the deaths of former communists and unarmed soldiers.
He said that among the targets of what would essentially be a vigilante squad would be "prospective NPAs", a category that could include members of legal activist groups.
Duterte said the sparrow-like unit would be named "Duterte Death Squad" and would be deployed to transport terminals, eateries and other public places to kill communist rebels.
"I will create my own sparrow. Walang hanapin kundi mga istambay na mga tao, prospective NPAs at bibirahin sila (They will not look for anyone but idlers, prospective NPAs and kill them)," the president said during the turnover of military and police housing units in Bohol.
The president has often made controversial statements that have later been walked back as jokes, hyperbole or expressions of his frustration. Many of his statements are likewise later qualified as not being indicative of government policy.
READ: Palace: Duterte's remark on saints just a joke
"I will match their talent in assassinating people. They have firearms, for sure. That's my plan," he added.
Duterte said he would be satisfied if each member of the armed unit identifies one or two NPA rebels.
The president said he tried to talk peace with the communists but the rebels continued to kill his soldiers and policemen.
"What I lack is a sparrow unit. That's their advantage...So I will create a sparrow. Duterte Death Squad against the sparrow. There's no problem. They are the enemies," he said.
'If you are behind that animal, shoot him'
Duterte reminded soldiers and policemen to be careful when leaving their camps. He said the NPA members would always attempt to seize their firearms.
He also reiterated his directive for government troops to shoot drug suspects if they feel that their lives are in danger.
"If they resist violently...if you believe your life is in danger, shoot. If you believe in good faith, son of a b****, they will shoot you. If you are behind that animal, shoot him," the president said.
Despite his tough talk, Duterte claimed he does not want to fight with his fellow Filipinos. He said no leader would want to declare a war with his people forever.