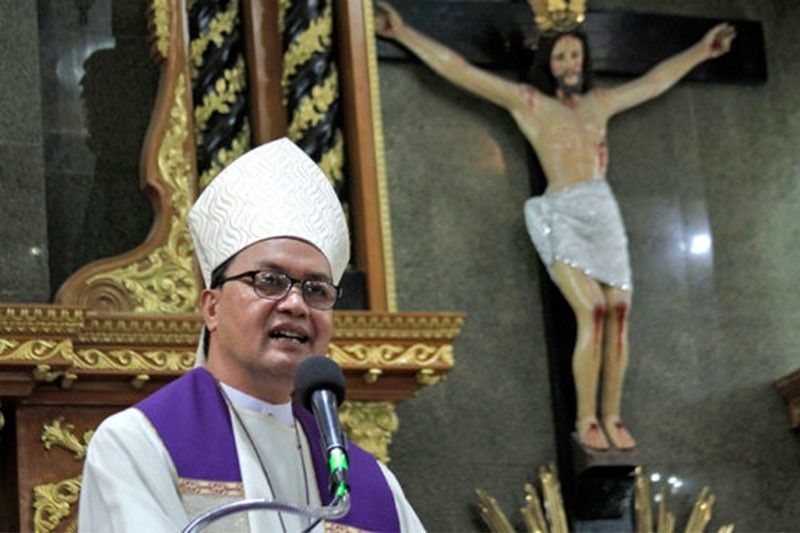 President Rodrigo Duterte has accused Caloocan Bishop Pablo Virgilio David of being involved in illegal drugs. The president, however, was unable to provide any proof to his claim.
CBCP News
'I don't even take maintenance drugs': Bishop hits back at Duterte
(Philstar.com) - November 27, 2018 - 11:11am
MANILA, Philippines — Following President Rodrigo Duterte's unsubstantiated accusations against him, Caloocan Bishop Pablo Virgilio David clarified that he is not into illegal drugs.
Duterte claimed that David, a staunch critic of his crackdown against illegal drugs, is involved in illegal drugs without providing any proof to his claim.
The Catholic Bishops' Conference of the Philippines vice president and Caloocan prelate took to Facebook to deny the president's suspicions against him.
"Into drugs? No sir, I'm not into drugs of any sort, whether egal or illegal. Never been. I only help in rehabilitating people addicted to drugs," David said on Monday night.
David stressed that he works with anti-drug abuse councils of the local government units of Caloocan, Malabon and Navotas in his advocacy.
"Thank God I am not even taking any maintenance drugs yet. I only take vitamins with fruit shake blended with malunggay in the morning," the bishop said.
Duterte had also accused David of stealing church offerings, which the prelate denied.
When Duterte poked fun at Christians' celebration of "All Saints Day" earlier this month, David called the president a "very sick man" after describing saints as "stupid" and "drunkards."
"There's nothing new about our saints being called 'fools and drunkards.' St. John the Baptist was even called 'devil-possessed.' Jesus himself was called a 'glutton and a drunkard, a friend of tax collectors and sinners,'" David said in a Facebook post.
"I think it should obvious to people by now that our country is being led by a very sick man. We pray for him. We pray for our country," the prelate added. — Patricia Lourdes Viray
Related video: