Comelec reminds candidates no substitution allowed after November 29
November 26, 2018 | 1:54pm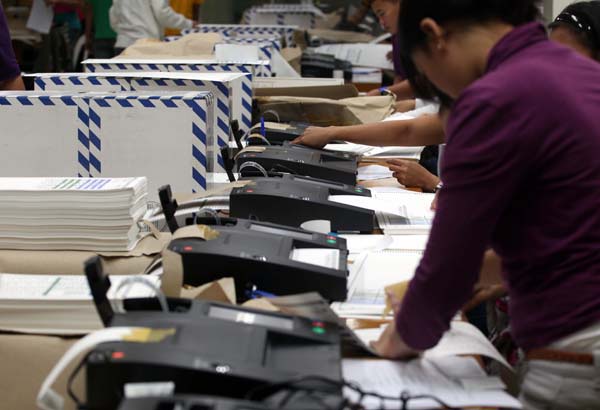 MANILA, Philippines — The Commission on Elections reminded candidates running in the 2019 midterm elections that they only have until Thursday, November 29, to file for substitution.

Comelec tweeted the reminder on Monday morning.
Reminder: This Thursday is the deadline for the substitution of candidates for the #NLE2019. pic.twitter.com/M9RFEndoQy

— COMELEC (@COMELEC) November 26, 2018

According to the tweet, "the deadline is set so that the name of the candidate can still be printed on the ballot."

The resolution setting the deadline was signed on October 1.

"Under section 33, substitution due to withdrawal was allowed even beyond the deadline of November 29, 2018, provided that the substitute and the substituted have the same surnames," the resolution read.
The section was amended to no longer allow substitution of candidates due to withdrawal beyond the November 29 deadline.
But candidates who have died or were disqualified by final judgment may still be substituted up to mid-day of election day, as long as they share the same last name as the candidate.
Substitutes, however, should be nominated by political parties or the coalition of the original candidate.
Over 18,000 national and local posts are up for grabs in the May 2019 elections.
President Rodrigo Duterte filed his candidacy by way of substitution in 2016 polls after current Department of the Interior and Local Government Undersecretary Martin Diño withdrew his certificate of candidacy. — Ryan Macasero