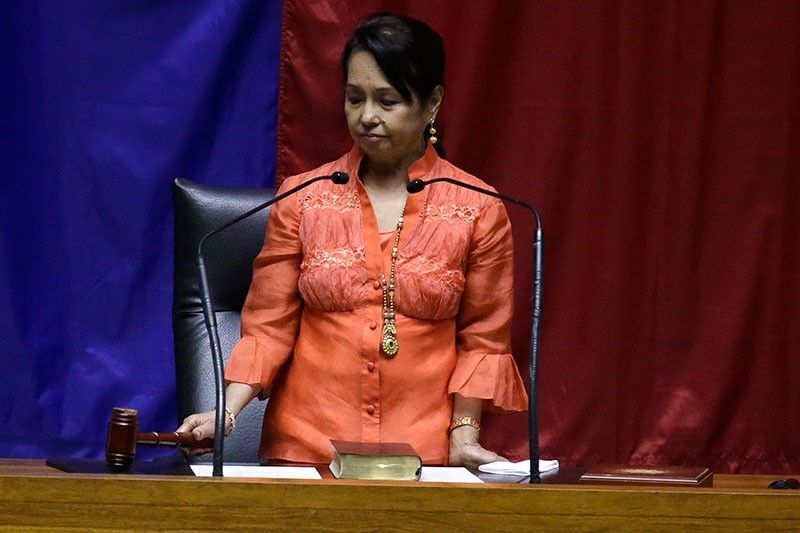 House Speaker Gloria Arroyo has ordered the recall of all protocol plates issued during the 16th Congress and earlier.
File
After road rage incident, Arroyo orders recall of protocol plates
(Philstar.com) - November 14, 2018 - 8:51pm
MANILA, Philippines — House Speaker Gloria Macapagal Arroyo has ordered the recall of congressional protocol plates after a road rage incident involving the driver of an SUV with an "8" plate.
This move comes after video footage of road rage incidents, where a motorist was seen punching other drivers in two separate incidents in Quezon City and in Angeles City, went viral.
According to state news agency PTV, Arroyo immediately recalled all protocol plates issued during the 16th Congress and earlier.
According to Rep. Carmelo Lazatin II (Pampanga, 1st Dist.), who was initially implicated in the incident, no protocol plates have been issued for the 17th Congress.
House Majority Leader Rolando Andaya (Camarines Sur) said Arroyo made the decision to recall the protocol plates after receiving reports they were being used in "unacceptable places" or for illegal activities.
According to ABS-CBN News, the suspect Jojo Valerio allegedly claimed to be the son of a lawmaker during the incident in Quezon City.
The 30-year-old ientertainer was arrested Tuesday evening in Tarlac after attending a gig at the Clark Freeport Zone. He reportedly refused to tell authorities how he obtained the protocol plate.
Lazatin had denied involvement in the incident after the man in the video, since identified as Valerio, claimed to be his son.
"I don't have an FJ Cruiser. I have a Wigo," Lazatin told reporters in Filipino on Tuesday. "I think this was linked [to me] because it happened in the First District. So they would use an official plate to get away with doing wrong against [my] townmate and get away with it" he added.
According to local media reports, Valerio has been detained in Angeles City and is facing several charges, including grave threat, serious physical injury, abuse and usurpation of authority, among others.
Rep. Toby Tiangco (Navotas) raised concern over the abuse of the protocol plates in February and called for the prohibition of their use.
"This is my third term as congressman. I have never used an '8' plate. How do we know that the person on board is a congressman or a criminal posing as a congressman? Most important is that we, as lawmakers, don't deserve any special privilege," Tiangco said.

READ: Lawmaker renews call for ban on '8' plates