P25 minimum wage hike granted to Metro Manila workers
November 5, 2018 | 12:22pm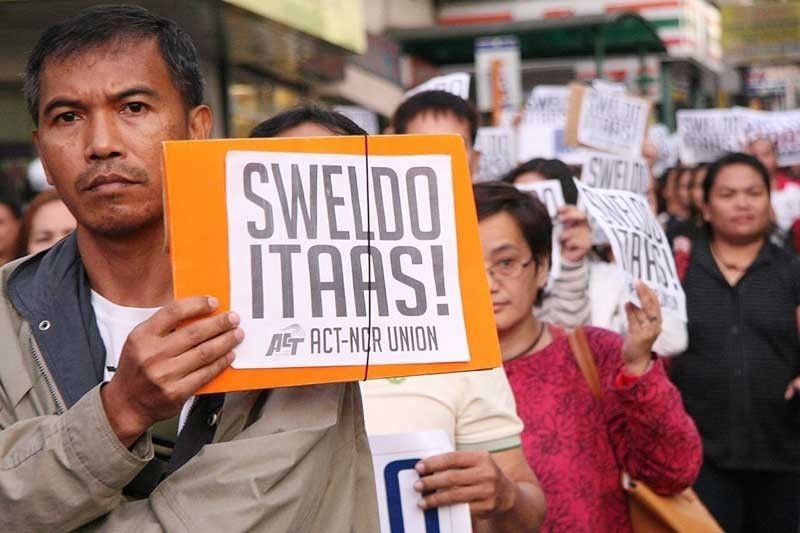 MANILA, Philippines — Minimum wage workers in the National Capital Region will be receiving an additional P25 to their current P512 daily pay.
"Upon effectivity of Wage Order No. NCR-22, the new minimum wage rates in Metro Manila shall be 500 to 537 across different sectors," Labor Secretary Silvestre Bello announced in a press briefing Monday.
The P10 cost of living adjustment was also integrated in the minimum wage, he said.
The wage increase will be effective 15 days after publication of the order in a newspaper of general circulation.
The hike is closer to the proposed P20 wage increase floated by the Employers' Confederation of the Philippines but it is a far cry from the request of the Associated Labor Unions-Trade Union Congress of the Philippines for a P334 wage hike.
"In deciding a minimum wage adjustment, the board needs to balance the needs of workers and their families with the capacity of enterprises to pay the additional labor costs without impairing business especially its capacity to continuously generate jobs," Bello said.
The labor secretary also announced that there will be wage hikes in Cagayan Valley and MIMAROPA.
The daily wage rate in Cagayan Valley will range from P320 to 360 across different sectors after the board approved a P10 basic wage increase.
Minimum wage workers in MIMAROPA, meanwhile, will be getting additional P12 to P20 daily. This will bring the daily minimum wage to P283 to P320 across different sectors.