'Bongga,' 'trapo' make it to Oxford English Dictionary
October 13, 2018 | 12:00am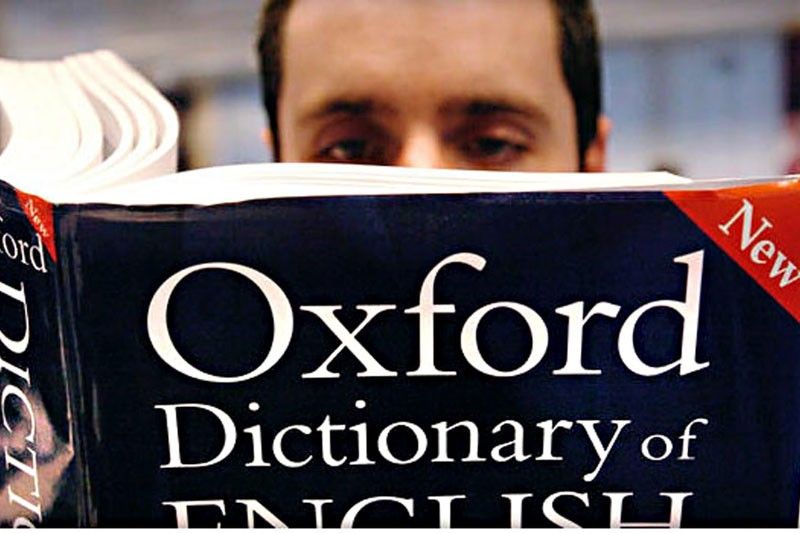 MANILA, Philippines — Two more Filipino words were entered into the Oxford English Dictionary last month.
Among the 1,400 words and phrases the dictionary listed in its newest entries are bongga and trapo.
Oxford entered bongga, "which means extravagant, flamboyant, impressive, stylish or (more generally) excellent."
Hotdog, a popular Filipino band in the 1970s, used the word in its hit song "Bongga ka 'day," which narrated the people's amazement with a woman – apparently rising out of poverty – who donned expensive clothes and coiffed hair upon entering a nightclub.
Meanwhile, Oxford defined trapo as "a politician perceived as belonging to a conventional and corrupt ruling class."
The word is short for "'traditional politician,' but alludes to the Tagalog trapo (rag), which in turn is borrowed from Spanish," it added, highlighting the "multilingualism of the Philippines."
Oxford integrated other Filipino words that are related to food – bagoong, bihon, calamansi, carinderia, ensaimada, palay, panciteria, sorbetes and turon.
Oxford is currently comprised of over 600,000 words, it claimed.