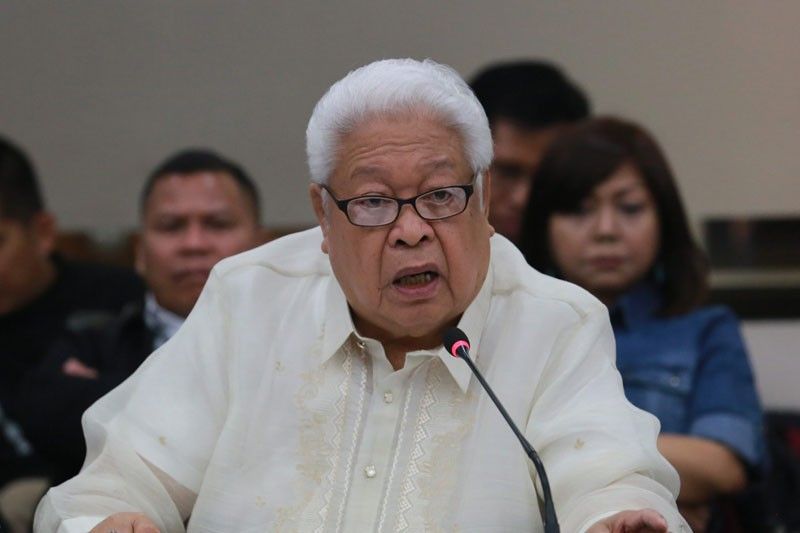 The chamber put the measure to a vote despite the objection of opposition Rep. Edcel Lagman, who called for the printing of a clean copy of the measure showing the "various amendments accepted by the bill's sponsor."
Michael varcas
House approves TRAIN 2 on second reading
Jess Diaz
(The Philippine Star) - September 5, 2018 - 12:00am
MANILA, Philippines — The House of Representatives yesterday approved the bill containing the second package of the administration's controversial Tax Reform for Acceleration and Inclusion (TRAIN) program.
Instead of TRAIN-2, the label the Department of Finance has attached to the measure, the House renamed it Tax Reform for Attracting Better and High Quality Opportunities or TRABAHO to counter the public backlash TRAIN-1 has generated.
The chamber put the measure to a vote despite the objection of opposition Rep. Edcel Lagman, who called for the printing of a clean copy of the measure showing the "various amendments accepted by the bill's sponsor."
Lagman said the proper procedure was to produce such copy so members could cast an informed vote, which he added could be put off for another day.
He did not pursue his objection after House leaders pleaded with him to allow a second-reading vote to proceed.
TRABAHO proposes to cut corporate income tax from 30 percent to 25 percent and take away fiscal incentives, including tax exemption, from hundreds of businesses in export processing zones.
TRAIN 1, on the other hand, imposed new and higher taxes on fuel, sugar-sweetened beverages and tobacco products. It also reduced income tax for millions of individual taxpayers.
Critics have blamed rising inflation largely on the new and higher taxes the government levied starting in January under the TRAIN law.
The Philippine Statistics Authority reported yesterday that inflation, which represents the increase in the prices of goods and services, further jumped to 5.7 percent from 5.2 in June.
Senate ways and means committee chairman Sonny Angara has said 0.9 percent or less than one percent was the highest inflation rate the DOF told lawmakers when it was badgering them to approve the TRAIN law.
The business sector is jittery about the second installment of tax reform. Business leaders have warned the administration and lawmakers that if fiscal incentives were taken away, many businesses would close shop or relocate to other countries.
Finance Undersecretary Karl Chua has told congressmen that businesses that do not contribute to export growth and the economy would lose their fiscal incentives.
He said some call centers would be adversely affected.
Speaker Gloria Macapagal Arroyo has said the passage of TRAIN 2 or TRABAHO is a priority of the House under her leadership.
"It's not called TRAIN-2 because TRAIN-2 is misleading. This is going to be a corporate incentives reform. Remember in the SONA (State of the Nation Address) of President Duterte, it's there," she said.
Another House leader, deputy speaker and Batangas Rep. Raneo Abu, said TRAIN-2 "is not a tax bill."
"It is a corrective measure to address redundant incentives given to firms which fixed income earners are in a way subsidizing. We should support infant industries but it should be time bound. We are lowering the corporate income tax. That will cushion the effect of removing the incentives of those companies which for so long enjoy the incentives but no inputs to exports and labor," he said.
He said 57 percent of all businesses enjoying fiscal incentives do not deserve to continue enjoying such privileges.