Quo warranto case filed vs Duterte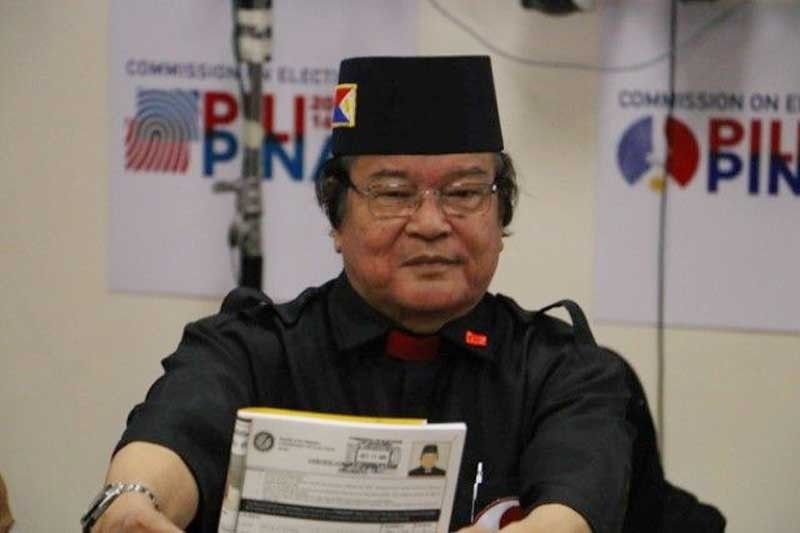 MANILA, Philippines — A quo warranto case may have ousted a chief justice, but can it dislodge a president?
A petition for quo warranto filed with the Supreme Court yesterday by suspended lawyer and former nuisance presidential candidate Elly Pamatong might provide the answer.
In a five-page petition, Pamatong accused President Duterte of usurping the powers of the chief executive by filing an "illegal" certificate of candidacy (COC) for the 2016 polls.
"Prior to the elections on May 9, 2016, Rodrigo Roa Duterte withdrew his COC for mayor in Davao City and, thereafter, filed another COC for another position or for the position of the presidency. According to the Commission on Elections (Comelec), this process is not allowed by law," read the petition.
Malacañang expressed confidence the SC would decide wisely on Pamatong's petition.
"Under the law, a candidate who withdraws his COC for one position cannot thereafter file a COC for another position," it added. Pamatong did not specify which law he was referring to.
Pamatong further alleged that Duterte lacked the constitutional authority to "represent the government in any capacity" because his COC was filed late and was "never approved" by the Comelec.
Duterte was then "substitute candidate" for PDP-Laban partymate Martin Diño. – With Alexis Romero