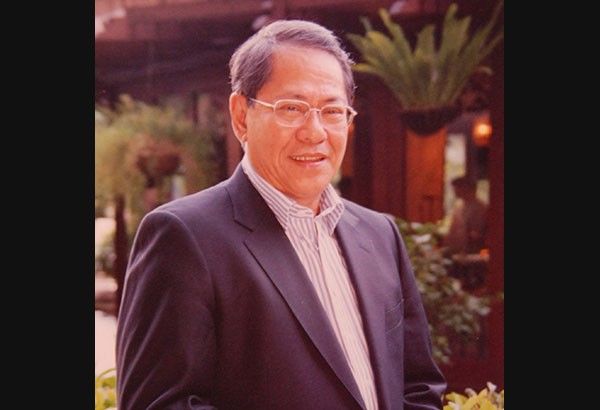 Former Sen. Edgardo Angara passed away at the age of 83.
File photo
Edgardo Angara dies at 83
MANILA, Philippines (UPDATED 5:28 p.m.) —Former Sen. Edgardo Angara passed away on Sunday morning due to an apparent heart attack. He was 83.
His son, Sen. Sonny Angara, confirmed news of the former senator's passing on social media.
Sad to say my father frmr Sen Edgardo Javier Angara passed on from this life this morning at the age of 83, from an apparent heart attack

— Sonny Angara (@sonnyangara) May 13, 2018
Sonny sought for prayers for the enternal repose of his father's soul.
The Angara family has yet to release further details.
In an advisory, the Office of Sonny said the wake of the elder Angara will be open for public viewing on Monday, May 14 at 2pm, Chapel 6 - 9, Heritage Park, Taguig City.
In May last year, Edgardo Angara was named special envoy of the president to the European Union.
He was a senator from 2001 to 2013 and was Agriculture secretary (1999) and then executive secretary (2001) to President Joseph Ejercito Estrada.
The elder Angara ran for vice president in 1998 but lost to Sen. Gloria Macapagal Arroyo, who would become president in 2001.
He was also a senator from 1987 to 1998 and was senate president from 1993 to 1995.
Prior to being elected senator, Angara was president of the Philippine Bar Association in 1975 and president of the Integrated Bar of the Philippines in 1979.