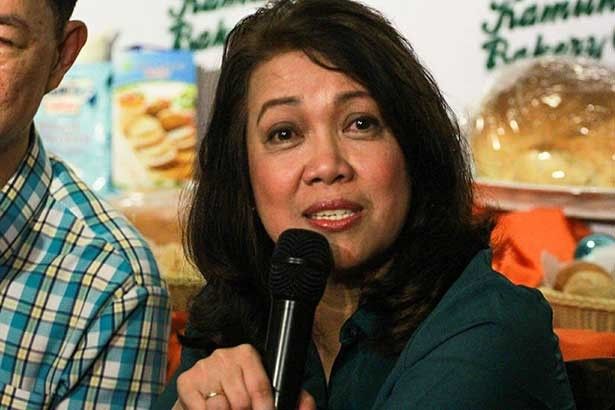 Chief Justice Maria Lourdes Sereno addressed her impeachment accusers and detractors in a speech on Friday.
Philstar.com/Efigenio Toledo IV
Unfazed Sereno faces public, challenges accusers
MANILA, Philippines — "Give me my day in the Senate impeachment court or admit that there is no probable cause."
On her second day of leave from office, an unfazed Chief Justice Maria Lourdes Sereno challenged her impeachment accusers in a public speech.
"If they were so sure of their evidence even to the point of perjuring themselves with baseless accusations that they can prove that I committed the hardest of sins against the people, why not bring it to the Senate?" she said.
The House of Representatives justice panel on Tuesday wrapped up its probable cause hearing on Sereno's impeachment case. The panel will put the case to a vote next week.
Speaking at the University of Baguio on Friday, the chief justice asserted that the only way allowed by the Constitution to oust her is through impeachment.
The House should "vote on the question of probable cause in a timely manner and not to drag it further," Sereno said.
READ: Umali: We have established probable grounds to oust Sereno
The chief magistrate also warned her accusers not to use "extra-constitutional help" by "calling the Supreme Court to do the job of the Senate and House committee on justice whether by internal action."
On Tuesday, it was revealed that Sereno will be on leave starting March 1. There were also reports citing unnamed sources about a confrontation that ensued on the SC's en banc session as justices asked Sereno to resign.
READ: SC justices: We asked Sereno to take a leave
Controversy followed Sereno's leave when the chief justice's spokesperson, Jojo Lacanilao, announced it as "wellness leave." But on Thursday, the 13 justices refuted Lacanilao's statement and said that they "reached a consensus" that Sereno should take an indefinite leave.
READ: Sereno apologizes for 'inaccurate' convey of wellness leave
The chief justice also hit suspended lawyer Elligio Mallari for asking Solicitor General Jose Calida to initiate a quo warranto proceeding against her.
The said proceeding challenges the legality of Sereno's hold on her position as chief justice.
Her team already dismissed Mallari's claim and insisted that Sereno can only be ousted through an impeachment trial that involves the two houses of Congress.
The chief magistrate on Friday also reiterated that she will not step down from her position.
"I do not owe anyone the duty to resign. I hold the people the duty to tell my story," she said.
"I remain steadfast in fighting for judicial independence," she added.