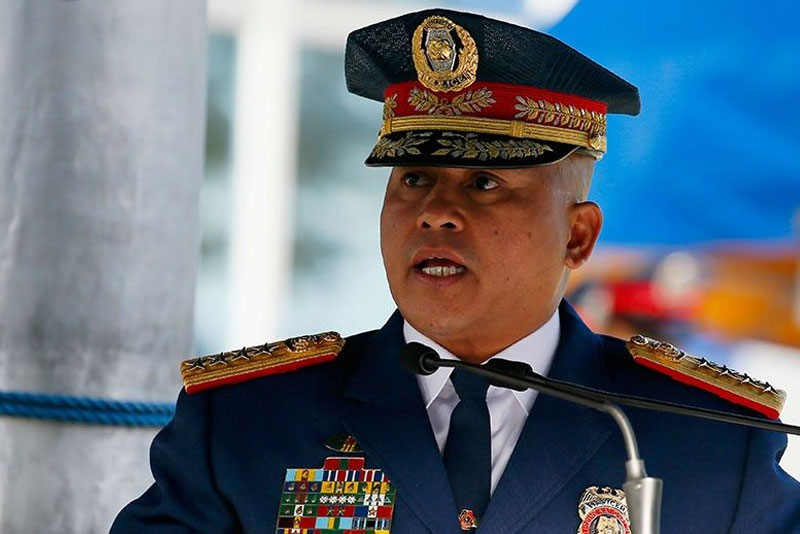 The Philippine embassy in Jakarta said Dela Rosa was conferred the Bintang Bhayangkara Utama or Medal of Honor during a ceremony at the auditorium of the Indonesian Police Academy on February 14. AP/Bullit Marquez, file
PNP chief receives award from Indonesian police
Pia Lee-Brago
(The Philippine Star) - February 26, 2018 - 12:00am
MANILA, Philippines — Philippine National Police (PNP) chief Director General Ronald dela Rosa has received an award from the Indonesian National Police (INP) for his service and contribution to the strengthening of relations between the Philippine and Indonesian police forces.
The Philippine embassy in Jakarta said Dela Rosa was conferred the Bintang Bhayangkara Utama or Medal of Honor during a ceremony at the auditorium of the Indonesian Police Academy on Feb. 14.
The Bintang Bhayangkara Utama is the highest honor for Indonesian police officers presented by the president of Indonesia.
Other recipients of the award were the police commissioners of Brunei Darussalam, Malaysia, Singapore and Australia, and a former police chief of Malaysia.
Dela Rosa was accompanied in Jakarta by his wife Nancy, PNP Director for Operations Camilo Pancratius Cascolan and Senior Inspector Daniel Pumecha Jr.
Dela Rosa thanked Indonesian President Joko Widodo and INP chief Tito Karnavia for the recognition.
He said the award would inspire him to boost the Duterte administration's war on drugs.