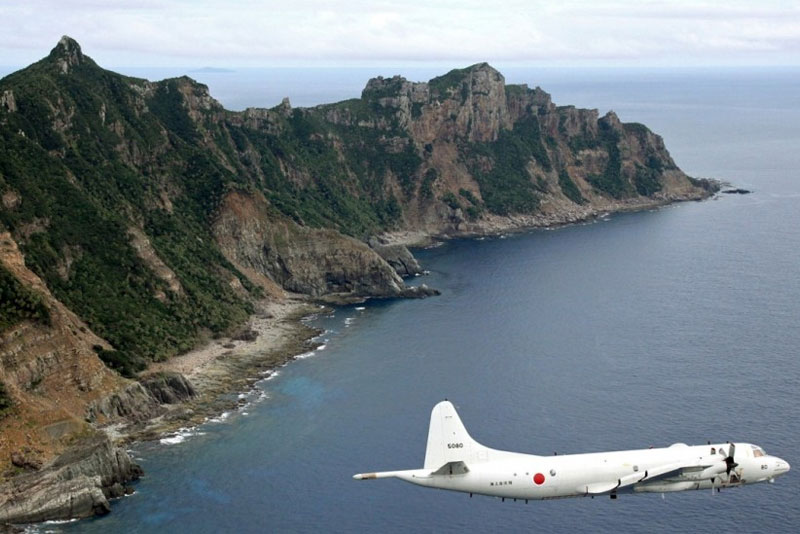 Not escaping Japan's eye is China's large-scale and rapid reclamation works and continued infrastructure developments on Fiery Cross Reef, Subi Reef, Mischief Reef, Johnson South Reef, Cuarteron Reef, Hughes Reef and Gaven Reef. AP
Japan worried over Chinese maritime expansion
Jaime Laude
(The Philippine Star) - February 8, 2018 - 12:00am
TOKYO – While the Philippines appears to be taking China's massive maritime expansion in the West Philippine Sea with a grain of salt, experts here are taking it seriously.
"There must be (balanced foreign relations here)," said Shin Kawashima, professor at Tokyo University Graduate School on Advanced Social and International Studies of Arts and Sciences, as he pointed out that China seems to be mixing security plans with its domestic and foreign economic policies.
Not escaping Japan's eye is China's large-scale and rapid reclamation works and continued infrastructure developments on Fiery Cross Reef, Subi Reef, Mischief Reef, Johnson South Reef, Cuarteron Reef, Hughes Reef and Gaven Reef.
All these artificial islands are located inside the Kalayaan Island Group although Vietnam, Taiwan, Malaysia are also laying claim over these areas.
Citing reports published by US think tank Center for Strategic and International Studies, other experts here noted that these facilities can accommodate combat aircraft or be used for intelligence, surveillance, reconnaissance and transport.
Japan's monitoring showed that China has increased its combat patrol flights near Scarborough (Panatag) Shoal using its H-6K bombers in July and August 2016 and followed this up with the launch of joint exercises, the first in South China Sea, with Russia.
"Japan will not interfere with the affairs of other states. It is a matter of national policy. All it wants is to see these conflicts settled in the most peaceful and internationally binding way. It is very important to us," Kawashima said.
Scarborough, 124 nautical miles or 241 kilometers from mainland Zambales, had for decades been a rich fishing ground for Filipinos, but is now under Beijing's de facto control on the basis of its uncharted nine-dash maritime claim, from the vast waters of South China Sea to East China Sea.
"We are closely watching this," another expert here said, as he urged all parties concerned to resolve their maritime disputes not by force but through internationally recognized and accepted norms and principles.
"We have a very strong interest in what is happening in the South China Sea," the expert told a group of visiting journalists here from the Philippines, Vietnam, Malaysia, Indonesia, Sri Lanka, Australia, UK, France and Spain.
However, the expert said Japan's concerns, specifically on what is happening at Scarborough, should not be interpreted as Tokyo's interference in the affairs of other states, adding that Japan sees no problem if the Philippines' leaning toward China is only aimed at economic gain.
"What will happen out there is really the least of our concerns. Our main concern is its effect on our own maritime and territorial domain as we share the common seas, being also a maritime state," the expert added.