India eyes military cooperation with Philippines, Asean
February 5, 2018 | 12:00am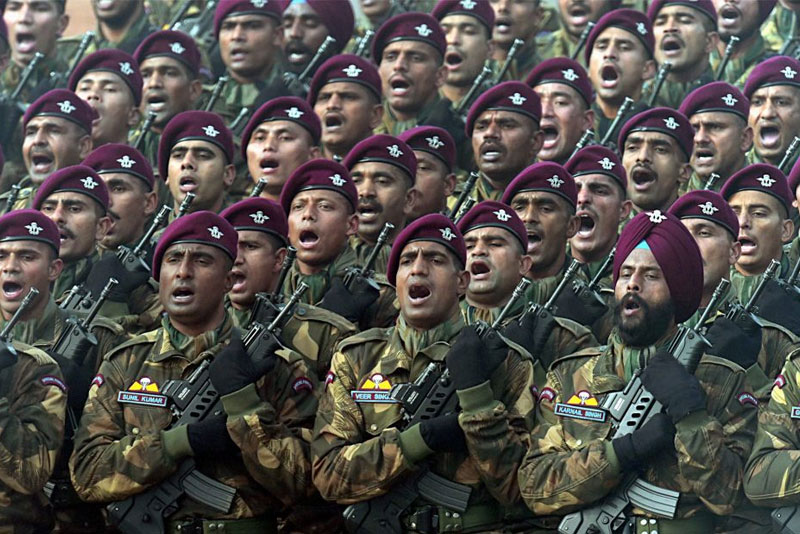 NEW DELHI – India is ready to pursue mutual defense cooperation with the Philippines and its neighbors in Southeast Asia amid tension in the South China Sea, an official has said.
Pritee Saran, secretary for East Asia of the Indian Ministry of External Affairs, said peace and security in the region are among the key points in the Plan of Action of India-Association of Southeast Asian Nations (ASEAN) cooperation for 2016 to 2020.
"It's about time we start military cooperation, including possible joint exercises," she told visiting ASEAN journalists on the sidelines of the recent India-ASEAN commemorative summit to mark the 25th year of Indo-ASEAN relations.
Saran explained that the Indian government sees maritime security in the region as a "very important" aspect in the emerging trade relations between India and ASEAN.
She echoed the position of Indian Prime Minister Narendra Modi that all disputes in the South China Sea between China and neighboring countries should be resolved through the processes under the UN.
"All disputes should be resolved peacefully through (the United Nations Convention on the Law of the Sea)," she stressed. "There should be no room for use of force to assert ownership of international waters which are for everyone."
Saran gave assurance that India – one of the military super powers in Asia – remains committed to its support of ASEAN's position to respect freedom of navigation in the South China Sea.
"We regard ASEAN as an important neighbor and maintaining a peaceful neighborhood is important for India," she explained, adding that India too has been using the Indo-ASEAN maritime path for international trade.
President Duterte visited India along with other ASEAN heads of states for the commemorative summit last month. He had a bilateral meeting with Modi, but the agreements focused on economic ties between the two nations.
Meanwhile, officials of Indian private think tank Vivekananda International Foundation (VIF) supported the position of the Indian government on disputes in the South China Sea.
VIF director Arvind Gupta said it is about time for India to pursue maritime cooperation with ASEAN and start dialogue for possible joint exercises with some members.
"We're ready to provide military assistance to our ASEAN partners," he said.
VIF research coordinator Vinod Anand, for his part, said the Indian government has always supported respect for international law in resolving conflicts in the South China Sea.