Palace to 'look into' National Library's non-librarian director
January 25, 2018 | 12:05pm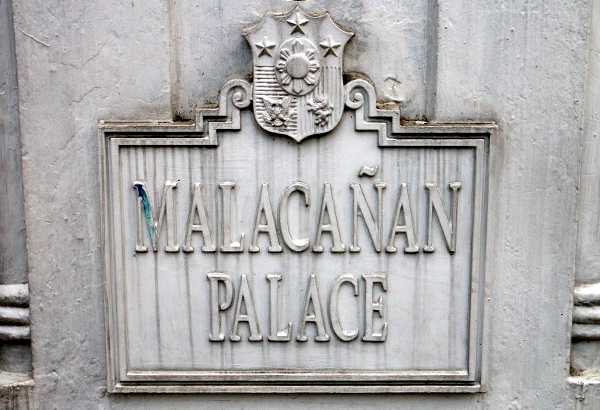 MANILA, Philippines — Presidential Spokesperson Harry Roque on Thursday said Malacañang will look into the appointment of a non-librarian as a director of the National Library of the Philippines.
"Will look into it even if there are remedies for it, including quo warranto," Roque told Philstar.com when asked for comment on a complaint before the Ombudsman questioning the appointment of Ceasar Gilbert Adriano as head of the national library.
The presidential spokesman was referring to a quo warranto petition, a legal proceeding that the solicitor general or public prosecutor can initiate against a "person who usurps, intrudes into, or unlawfully holds or exercises a public office, position or franchise."
In the proceeding, the accused has to prove that they are entitled or qualified to hold office or exercise the authority in the office claimed.
Totanes pointed out that the non-librarian was given the privilege to hold office despite the law stating that "only qualified and licensed librarians shall be employed as librarians in all government libraries."
He said President Rodrigo Duterte violated Republic Act 9246, or The Philippine Librarianship Act of 2003, through Adriano's appointment
A cursory check with the Professional Regulation Commission shows that Adriano is not a registered librarian.
Civil Service Commission requirements
A notice of vacancy for Item NL-NCCAC-DIR4-1-1998 posted by the Civil Service Commission in February 2016 requires the Director IV of the National Library of the Philippines to have a master's degree and to be a licensed librarian.
Appointees to the post are also required to be Career Service Executive eligible and have at least five years of supervisory experience.
Adriano's name, however, does not appear on the List of Validated Career Service Executive Eligibles nor on the Masterlist of CESOs and CES Eligible posted by the Career Executive Service Board. The master list was last updated on December 2017.
The Salary Grade 28 position of director of the National Library has an annual salary of P812,208. — with Ian Cigaral