DOF proposes 15-fold increase in casino entrance fee
January 8, 2018 | 12:01am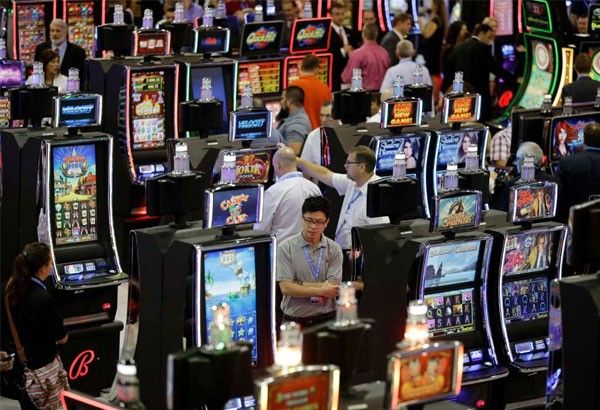 MANILA, Philippines — The tax research arm of the Department of Finance is proposing to raise the qualifying fee imposed by the Philippine Amusement and Gaming Corp. (Pagcor) on casino entrants to as much as P1,500 from the current fee of P100.
In its latest journal titled "Proposed imposition of casino entrance fee," the National Tax Research Center (NTRC) said higher rates of P1,500 could also be an option to discourage low-income earners from engaging in casino gambling.
"Notwithstanding its contribution to the country's economic growth and potential to generate government revenue, gambling also has its attendant social costs which must be managed carefully," it said.
NTRC believes the collection of a higher qualifying fee in all casinos could be a practical way to discourage those who do not have enough money to spend in gambling houses.
It pointed out that the qualifying fee of P100 has never been adjusted since it was imposed through Executive Order 48 signed by former president Fidel Ramos in 1993 to players entering casinos.
Aligning it to Quezon City's proposed rate of P1,500 could greatly discourage local people from playing in the casino since even without placing any bet, they could, in a sense, already lose P1,500.
Assuming that the proposal will be approved and 80 percent of local players would stop going to casinos, it would still generate P1.67 billion in revenues.
On the other hand, NTRC said the proposal under the two bills to impose P3,000 or P3,500 is seen to be too high and will effectively restrict entrance to casinos of residents except for those who have extra money to spend.
If indexed to inflation, NTRC said the qualifying fee should be raised to P320 but may be rounded off to P500.
Based on the 5.56 million annual average number of local entrants of licensed casinos and Pagcor-operated table games and slot machines from 2014 to 2016, the mandatory imposition of the qualifying fee of P100 in all casinos should have generated P556 million revenue for the government.
Assuming a 50 percent reduction in the number of entrants if the fee is raised to P500, NTRC said the estimated revenue would be P1.39 billion.
However, NTRC said the imposition of the qualifying fee should be strictly enforced in all casinos operating in the Philippines, as some casinos have waived the fee.
As a result, the collection has declined from P20.2 million in 2005 to a range of P8 million to P10.6 million in the succeeding years. In 2016, total collection reached P14.44 million.
This despite the 74.2 percent jump in the number of casinos to 54 in 2016 from only 31 in 2007 and the 262 percent surge in gross gaming revenues to P128.44 billion from P35.53 billion.
"In view of EO 48, there is no need for a bill that would mandate Pagcor to collect a casino entrance fee. Perhaps what can be done is to make the collection of qualifying fee compulsory for players in all casinos operating in the Philippines, whether Pagcor-operated casinos or licensed casinos," it said.
NTRC added the government should take advantage of the country's vibrant gaming industry to help raise needed revenue to finance its development projects such as its "Build, Build, Build" program.
Other countries that impose casino entrance fee include Thailand with P7,645; Singapore with P3,743; Vietnam with P2,200; India with P796 to P1,195; Denmark with P404 to P768; Switzerland with P264 to P528; Sweden with P378; Greece with P361; Italy and the Netherlands with P301; and Spain with P181.