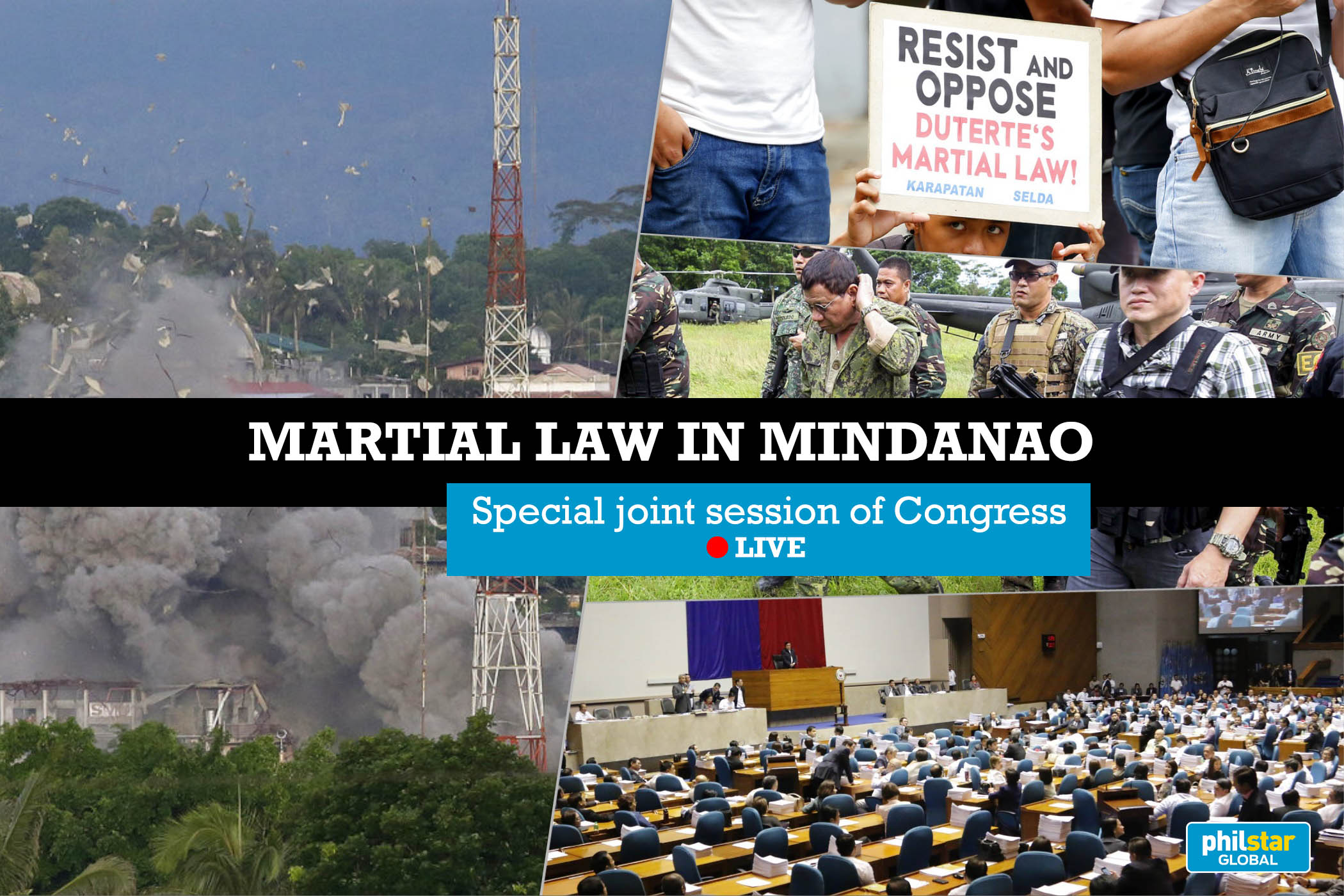 Live stream of the joint special session of Congress to deliberate on President Rodrigo Duterte's proposed extension of martial law.
LIVE: Joint Congress session on martial law extension
MANILA, Philippines — The two chambers of the 17th Congress are convening on Wednesday morning to vote on the second extension of martial law in Mindanao.
President Rodrigo Duterte has asked the Congress to extend the declaration for another year following the recommendation of the Armed Forces of the Philippines.
The declaration of martial law in Mindanao expires on December 31.
Tune in to the live streaming of the Congress's joint session scheduled at 9: a.m. on Wednesday, December 13, 2017: