Yes RevGov? No RevGov? Duterte sending mixed signals
November 30, 2017 | 9:16am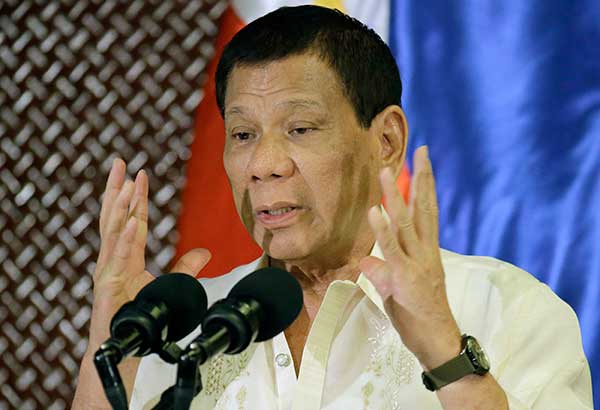 MANILA, Philippines — The Liberal Party appealed to the Duterte administration to categorically state that it would not declare a revolutionary government following confusing statements from the president.
Malacañang earlier insisted that Duterte does not want a revolutionary government but said that those who support the proposal may join demonstrations in an orderly manner.
The opposition accused the administration of intending to confuse the public with such mixed messages.
READ: Palace: Duterte rejects revolutionary gov't but supporters can hold peaceful rally
"There are various pronouncements about a revolutionary government which in turn are further muddled when interpreted by his spokespersons," the LP said in a statement released Thursday.
The government's threats of declaring a revolutionary government "cheapen the gallantry" of the heroes such as Andres Bonifacio, who is one of the country's most revered freedom fighters, the LP said.
"Such talks or threats by top government officials cheapen the gallantry of our heroes, who have fought for self-determination and social order, freedom and democracy now being enjoyed by Filipinos," the statement read.
The opposition stressed that a revolutionary government is not an option under the 1987 Constitution unless the administration is aiming to achieve authoritarian rule.
In 1986, former President Corazon Aquino exercised revolutionary powers following the People Power revolution. She issued a proclamation implementing reforms in the government and shut down Congress.
Aquino ended her revolutionary government in 1987 when a new constitution was approved and a new Congress was elected.