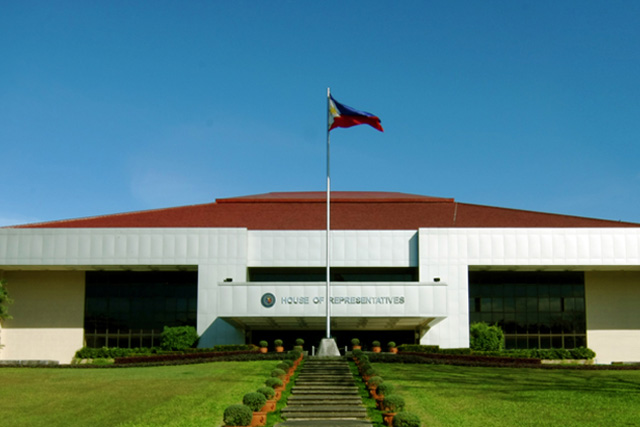 A total of 223 lawmakers voted in plenary to approve House Bill 6452, or the Comprehensive Mental Health Act, which the House committee on health chaired by Quezon Rep. Angelita Tan had earlier endorsed. File
Mental health bill gets House OK
MANILA, Philippines — An overwhelming majority of the 293-member House of Representatives approved on third and final reading yesterday a bill providing for a comprehensive national mental healthcare program and its integration in the country's primary healthcare delivery system.
A total of 223 lawmakers voted in plenary to approve House Bill 6452, or the Comprehensive Mental Health Act, which the House committee on health chaired by Quezon Rep. Angelita Tan had earlier endorsed.
The committee on appropriations, headed by Davao City Rep. Karlo Nograles, also endorsed the bill.
The measure – a consolidation of several related bills – will reportedly be signed into law by President Duterte before the year ends.
Tan and Antipolo Rep. Chiqui Roa Puno, authors of one of the bills, sponsored the measure.
Tan, a community doctor before she ran for public office, said the approval of the mental health bill is timely because of the increasing number of Filipinos with mental illness.
"We have to have a comprehensive program to deal with these ailments. Through the bill, the government should be able to provide mental healthcare not only in specialized institutions but in big state-owned hospitals in the provinces," she said.
Puno said the measure seeks "to promote mental wellness, prevent the progress of mental health problems through intervention and address existing mental disorders."
"We need to ease the pain of the hundreds of thousands of Filipinos with mental health conditions who often suffer in silence, so that they no longer feel alone and helpless in dealing with their mental health woes," she said.
According to Lourdes Ignacio of the University of the Philippines College of Medicine, one in three Filipinos has a mental health problem.
The measure mandates the Department of Health (DOH) to formulate a national mental healthcare program in coordination with persons with mental disability and their organizations, their families, caregivers and mental health professionals.
The DOH is also tasked to develop an extensive delivery system that could provide mental healthcare up to the regional and provincial levels.
Local government units must upgrade their hospitals and recruit competent staff so they could provide mental health service.
The bill defines the responsibilities of all concerned government agencies and mental health service providers.
Funds needed for the comprehensive national mental healthcare program would be included in the DOH budget.
The DOH is also mandated to issue rules and regulations implementing the law.
Violators face imprisonment of six months to two years or a fine of P10,000 to P200,000 or both, at the discretion of the court.
Other authors of the consolidated bill include Deputy Speaker Romero Quimbo of Marikina, Deputy Speaker Pia Cayetano of Taguig, Carlos Zarate of Bayan Muna party-list, Jericho Nograles of Puwersa ng Bayaning Atleta and Tom Villarin of Akbayan party-list.
DOH ready to execute law
The DOH looks forward to the implementation of the law.
"We welcome this development as it shows that legislators also put mental health among their priorities, just like the DOH. We really hope that the bill will be (signed into law) as soon as possible," DOH spokesman Lyndon Lee Suy said in a statement. – With Mayen Jaymalin, Paolo Romero