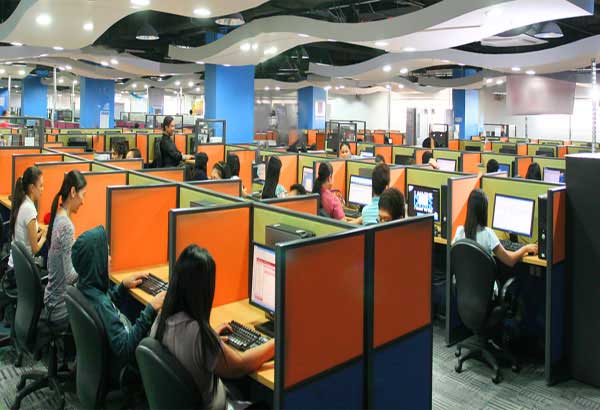 In a statement, the House's public relations and information division said House Bill 6152 allows business and government establishments to go flexible on their work schedules instead of following a usual five-day workweek. File
House OKs bill on 4-day workweek
MANILA, Philippines - The House of Representatives has approved on third and final reading this week a bill that seeks to institutionalize a "compressed" four-day workweek scheme to promote business competitiveness, work efficiency and labor productivity.
In a statement, the House's public relations and information division said House Bill 6152 allows business and government establishments to go flexible on their work schedules instead of following a usual five-day workweek.
It added that this "optional" scheme could be used to maximize and enhance employees' performance.
"These arrangements give employers and employees flexibility in fixing hours of work compatible with business requirements and the employees' need for a balanced work-life," said lone Baguio City Rep. Mark Go, one of the authors.
The bill mandates the secretary of the Department of Labor and Employment to promulgate the necessary implementing rules and regulations (IRRs) within 90 days for its implementation.
While the measure pegs the normal hours of work for any employee at only eight hours a day, it allows one to work beyond that schedule provided that it does not exceed 48 hours a week.
"This is without prejudice to firms whose normal work week is five days, or a total of 40 hours based on the normal work day of eight hours," a portion of the House press statement read.
Employers implementing a compressed workweek need a clearance from DOLE.
"This won't penalize companies who will not implement a four-day work week since this is only optional," Go said. "This concept can be adjusted accordingly in case where the normal work week of the company is five days."
Heavy traffic, especially on a daily basis, will definitely take a heavy toll on commuters' health, which may bring about heart ailments, higher blood pressure and even cancer, warned Camarines Sur Rep. LRay Villafuerte, citing a study conducted by Washington University in St. Louis.
"The study notes that being exposed to the daily hassles of traffic can lead to higher chronic stress that makes people vulnerable to other diseases and depression," he added.
Villafuerte said "long commutes are associated with higher weight, lower fitness levels, and higher blood pressure – all strong predictors of heart disease, diabetes, and some types of cancer."