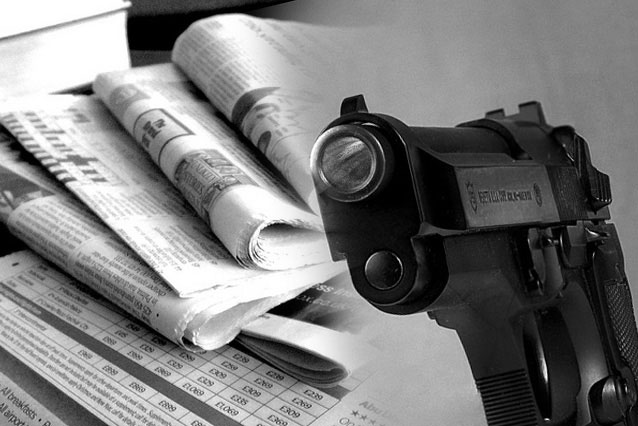 Crisenciano "Cris" Ibon, 65, sustained a gunshot wound in the back with the bullet exiting his left chest, but doctors declared him out of danger at the Camillus Hospital. File
Tabloid columnist survives shooting in Batangas
MANILA, Philippines - A tabloid columnist and his companion survived an attack by a lone gunman in Batangas City on Wednesday.
Crisenciano "Cris" Ibon, 65, sustained a gunshot wound in the back with the bullet exiting his left chest, but doctors declared him out of danger at the Camillus Hospital.
His driver, Gerry Ebreo, was hit in the spine and is in danger of being paralyzed. Ebreo is now confined at the Batangas Medical Center.
Chief Supt. MaO Aplasca, Calabarzon police director, said Ibon is a columnist of tabloid Police Files Tonight and a former correspondent of People's Journal.
"We should leave no stone unturned in our effort to unmask the killers and mastermind of the gun attack against Ibon and his driver," said Aplasca.
Senior Supt. Randy Peralta, Batangas police director, said Ibon, Ebreo and several other companions were watching the Gilas-China basketball game last Wednesday night inside a house in Barangay Kumintang Ilaya when the gunman barged in and shot the victims at about 8:30 p.m.
Despite his wounds, Ibon reached for his handgun, prompting the suspect to escape, said Joel Egco, head of the Presidential Task Force on Media Security who spoke to Ibon yesterday.
Egco said Ibon believes that the attack could be connected to operators of illegal gambling and bookies in Lipa City and Padre Garcia town.
"He has no other subjects who could be harboring ill feelings towards him," Egco quoted Ibon as saying.
Peralta said the police were investigating if the attack was ordered by illegal gambling operators.
"He was a hard-hitting columnist and illegal gambling was among his topics in recent days," said Peralta.
He said they are also investigating if the case could be connected to Ibon's reported girlfriend.
"Once he recovers from his wounds, we would give his statements as to whom he suspects as behind the failed ambush try as it would greatly help us in our investigation of the case," said Peralta.
Egco has coordinated with the PNP Directorate for Investigation and Detective Management (DIDM) to conduct a parallel probe and provide security to Ibon and his family.
"Also, I hope that our law enforcers will move swiftly against the demons who are running or are benefitting from 1602 (illegal gambling) operations and find the attackers," said Egco.
Meanwhile, Officials of Sultan Kudarat have offered a P300,000 reward for any information leading to the arrest of the killers of local journalist Leo Diaz. – With Cecille Suerte Felipe, Ed Amoroso, Arnell Ozaeta, John Unson