South China Sea code framework skips dispute settlement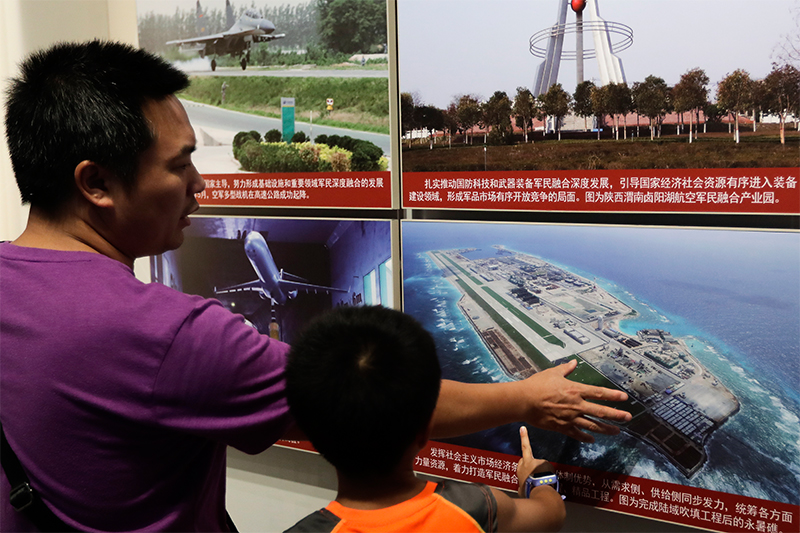 MANILA, Philippines — The framework of the Code of Conduct in the South China Sea will not serve as an instrument to settle territorial disputes or maritime delimitation issues.
Foreign ministers of ASEAN and China are expected to adopt the framework that will serve as an outline for a code of conduct on the disputed waters.
In a two-page document acquired by Philstar.com, one of the main objectives of the code is to establish a rules-based framework to guide the conduct of parties and to promote maritime cooperation in the disputed South China Sea.
Despite not being an instrument to settle disputes, the framework stated the parties' commitment to the principles of the Charter of the United Nations, the 1982 UN Convention on the Law of the Sea or UNCLOS, the Treaty of Amity and Cooperation in Southeast Asia, the Five Principles of Peaceful Coexistence and other principles of international law.
The framework did not include the arbitral ruling of a UN-backed tribunal that invalidated China's expansive claims in the South China Sea. Last year, the international tribunal ruled that Beijing violated its commitment under the UNCLOS following its reclamation activities within the Philippines' exclusive economic zone.
READ: DFA: Framework on South China Sea code might skip Hague ruling
The framework of the code of conduct stressed "[r]espect for each other's independence, sovereignty and territorial integrity in accordance with international law, and the principle of non-interference in the internal affairs of other states."
This echoes President Rodrigo Duterte's remarks during his opening speech at the 30th ASEAN Leaders' Summit in Manila last April, where he urged his Southeast Asian counterparts to set the tone of talks based on non-interference.
"Dialogue relations can be made more productive constructive if the valued principle of non-interference in the internal affairs of the ASEAN member states is observed," Duterte said in his speech last April 29.
Meanwhile, another objective of the framework is to "promote mutual trust, cooperation and confidence, prevent incidents, manage incidents should they occur and create a favorable environment for the peaceful settlement of disputes.
The framework also expressed commitment to a full and effective implementation of the Declaration on the Conduct of Parties or DOC in the South China Sea.
In 2002, ASEAN member countries and China signed the DOC in Cambodia to resolve conflicting maritime claims peacefully. More than 14 years later, the concerned parties are yet to complete a binding code of conduct.