Maute fighters in Marawi down to 40 — Lorenzana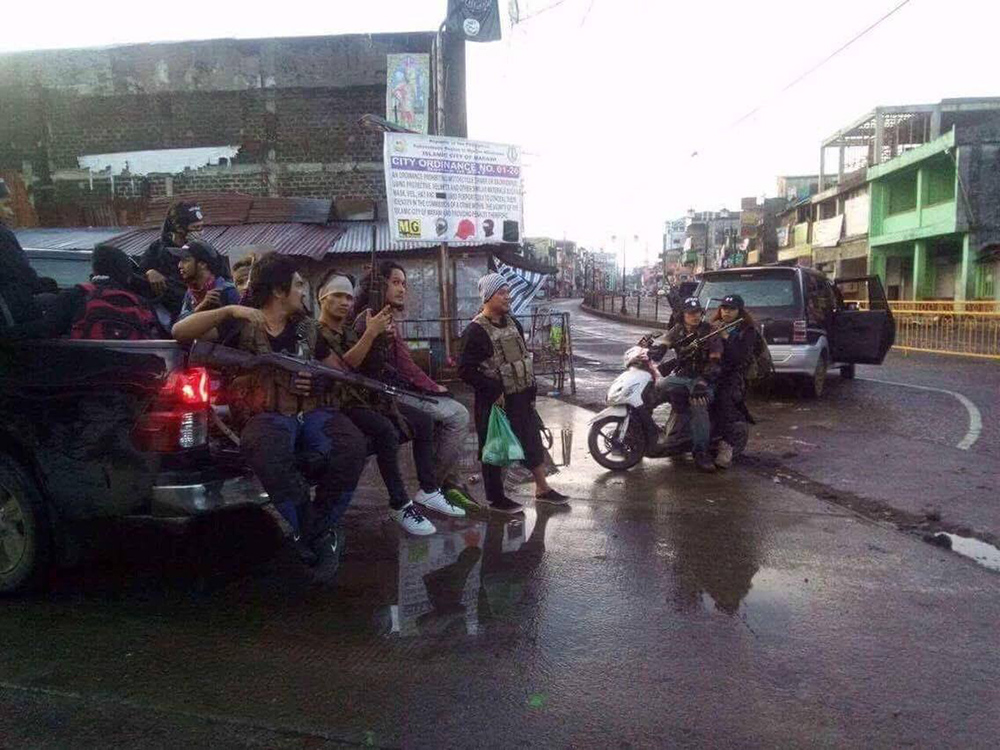 MANILA, Philippines - The military is fighting some 30 to 40 remaining members of the Maute terror group in Marawi City, Defense Secretary Delfin Lorenzana said yesterday.
"I think there are 30 to 40 left but these are the good fighters. In fact, we are still sustaining casualties. Our latest three days ago was one killed and about nine wounded," he told reporters in an interview in Camp Aguinaldo yesterday.
However, since these are the better fighters, government troops still have to be careful in dealing with the enemy.
On Sunday, Lorenzana disclosed that five soldiers were wounded in the fighting in Marawi.
Lorenzana said military forces are continuously clearing the areas still occupied by the Maute group, going house to house and room to room.
He said the operations are tough, noting that government troops believe the enemy is still holding at least 30 hostages who are being used as human shields.
"We are not sure if they will use civilians for suicide bombing, we don't know. That's what our soldiers are concerned about, that they might release civilians but with bombs on them," he added.
So far, the Marawi siege that forced President Duterte to declare martial law in Mindanao has claimed the lives of 114 soldiers and policemen and 45 civilians, while 491 terrorists have been killed with 584 firearms recovered.
Military spokesman Brig. Gen. Restituto Padilla said soldiers also captured a key bridge leading to the main position of Islamic State group-linked Maute terrorists.
Government forces are now in control of Mapandi Bridge, which leads to Marawi's interior business district, where about 40 remaining militants are believed to be holding 80 to 100 hostages, mostly in a large mosque, Padilla said. But a major assault wasn't imminent, he said.
"We now have direct access to ground zero," Padilla said at a news conference in Manila, referring to the bridge over Marawi's Agus River that can now be used to transport troops and combat supplies. "Our main objective is to rescue the hostages."
President Duterte has ordered troops to ensure the safety of the hostages and not launch a massive assault that could endanger the captives even if that prolongs the militant siege, which has already dragged on for more than two months.
The Philippine Coast Guard (PCG) also banned the loading and unloading of passengers in private seaports in Zamboaga, Basilan, Sulu and Tawi-Tawi (Zambasulta) that might be used by supporters of the Maute group.
PCG spokesman Commander Armand Balilo yesterday said that Coast Guard Southeastern Mindanao District commander Captain Ronie Gil Gavan issued the directive that took effect last Sunday.
Ships and boats have to use the public seaports operated by the Philippine Ports Authority (PPA) to load or unload their passengers.
"Passenger ships are no longer allowed by the District Commander Captain Gavan to load and unload passengers at the private ports in the entire area of Zamboanga, Basilan, Sulu and Tawi-Tawi. We have already notified the ships that they are not allowed to dock in these private ports," said Balilo.
"Sometimes you cannot be too certain with the private ports, if you have their full operation in enforcing security or if they are profit-oriented. We can never be entirely certain," he added. – With Evelyn Macairan, AP