China probes Philippine drug rehab donor for graft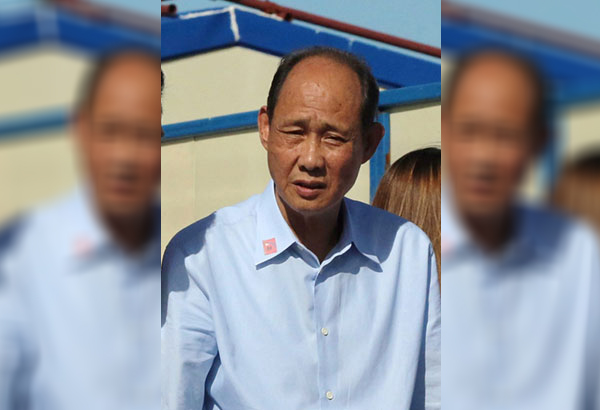 MANILA, Philippines - A Chinese billionaire and philanthropist who donated P1.4 billion for the construction of a major drug rehabilitation center in Nueva Ecija is being investigated by Chinese authorities on corruption charges, according to a report by the Financial Times.
The report on Tuesday said the probe on Huang Rulun cast a cloud over a renewed Philippines-China relationship, which was marred by a territorial dispute on the West Philippine Sea.
Huang has played a significant role in the revival of Philippines-China ties.
Meanwhile, Malacañang distanced itself from the probe against Huang, who is said to be a friend of President Rodrigo Duterte.
Communications Secretary Martin Andanar said there is a need to assess the report and he would consult foreign affairs and trade officials regarding the impact of the investigation on the Philippines-China relationship.
"I haven't read the article. I need to talk with the people in charge with trading between our country and China and with the Department of Foreign Affairs, so I can give a more accurate response," Andanar said during the Kapihan sa Manila Bay yesterday.
He said he does not want to preempt the reaction of concerned government agencies.
Communications Assistant Secretary Marie Banaag said the matter should better be left to the Chinese government.
Andanar assured the public that the President will always be on the side of the law.
The Financial Times report came as Duterte marks his first year in office this month.
Duterte vowed to stamp out corruption and bring change during the presidential campaign last year.
Huang, a school dropout, was once a small-time trader in Manila and made a modest fortune. He reportedly returned to Fujian in the 1990s, when the province was a hotbed for trade and investment by overseas Chinese.
Forbes magazine reported that Huang's current net worth is $3.6 billion.
Duterte met Huang during a visit to China in October.
The meeting took place the day after Duterte announced a realignment of the Philippines' foreign policy towards Beijing.
It was then that Huang donated money for the construction of a mega drug rehabilitation center in Nueva Ecija that could accommodate 10,000 patients. The center, however, has so far treated only a limited number of drug dependents.
Duterte has said people like Huang are the real friends of Filipinos.
"When you are a friend, you do not treat him badly before the public. You don't humiliate an ally, and at all cost you must save the friendship as an ally and friend so that you can help each other in the world of geopolitics," Duterte had said.