House panel formally junks Duterte impeachment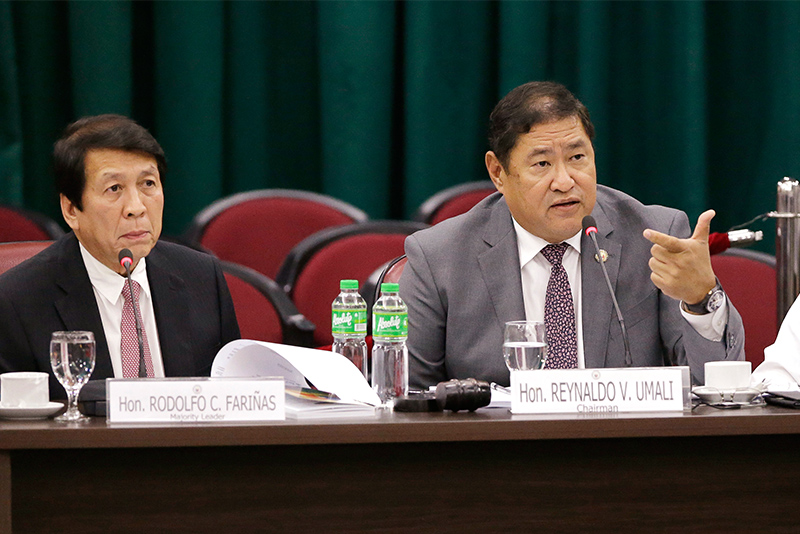 MANILA, Philippines — The House of Representatives' justice committee on Monday formally dismissed Magdalo Rep. Gary Alejano's impeachment complaint accusing President Rodrigo Duterte of violating the Constitution.
Members of the committee, led by Oriental Mindoro Rep. Reynaldo Umali, unanimously approved the committee report finding the accusations insufficient for an impeachment proceeding.
The dismissal of the complaint was expected in the lower house ruled by a so-called supermajority of allies of the president.
The report dismissing the impeachment case, authors Umali and majority leader Rodolfo Fariñas, among others, said Alejano failed to prove "personal knowledge" of the allegations, which cites human rights and verified news reports as well as testimonies from self-confessed hired guns.
"Such recital of facts are mere hearsay," the report states. "Any further discussion on the sufficiency in substance of the Alejano Complaint will be moot and academic."
Duterte has called for a brutal war on illegal drugs upon his inauguration in June last year. The campaign has so far resulted in the killing of 4,600 suspects in police operations, while human rights organizations point to about 7,000 to 9,000 deaths linked to the policy.
Alejano also accused Duterte of treason, bribery, graft and corruption, and other high crimes or betrayal of public trust.
At the brief hearing on Monday, Umali said that with the dismissal, no impeachment complaint may be filed against the president for one year.
"By unanimous vote of all members present, the committee report on resolution dismissing the very fight complaint for impeachment and supplementary complaint affidavit filed by Rep. Gary Alejano against President Rodrigo Roa Duterte effectively putting a one year bar on any and all impeachment complaint or complaints that may be filed against the president," he said.
The voting for the report on Monday was considered a formality since the committee has already voted for the dismissal of the complaint at the May 15 hearing.
On Monday last week, the committee declared the impeachment complaint insufficient in substance. A total of 42 of 50 panel members voted to junk the complaint.