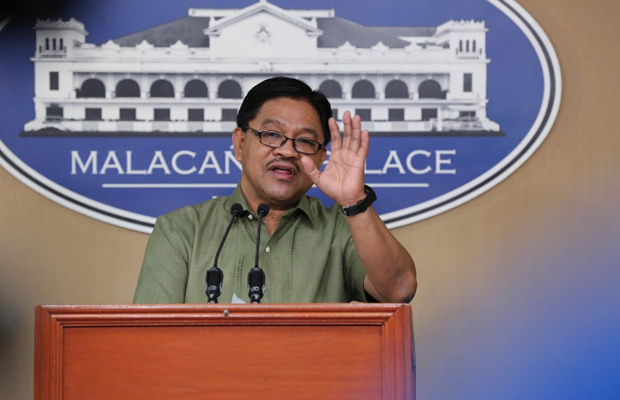 Lapanday Foods Corp. (LFC) has filed criminal and administrative charges against Agrarian Reform Secretary Rafael Mariano for allowing over a hundred farmers to occupy the firm's property in Tagum, Davao del Norte. PCOO/File
DAR chief faces graft raps
MANILA, Philippines - Lapanday Foods Corp. (LFC) has filed criminal and administrative charges against Agrarian Reform Secretary Rafael Mariano for allowing over a hundred farmers to occupy the firm's property in Tagum, Davao del Norte.
Department of Agrarian Reform (DAR) undersecretary for legal affairs Luis Pañgulayan was also named respondent in the graft and administrative charges filed before the Office of the Ombudsman on Thursday, which also seeks the suspension of the concerned officials pending investigation of the case by the anti-graft agency.
LFC, through lawyer Noel Punzalan, said the DAR officials should be probed and found liable for grave misconduct, conduct prejudicial and oppression and/or grave abuse of authority.
The charges stem from Mariano's alleged role in the installation of agrarian reform farmer-beneficiaries from the Madaum Agrarian Reform Beneficiaries Association Inc. (MARBAI) as rightful owners of the 145-hectare San Isidro farm area inside the former Hijo plantation in Tagum.
LFC's complaint alleged that Mariano and Pañgulayan "clearly used their office and abused their authority to deliberately favor the MARBAI members" and other farmers with no groups or organizations.
The charge sheet said, "They did not even consider that the No Group/MARBAI members are not the only agrarian reform beneficiaries in the land awarded to the Hijo Employees Agrarian Reform Beneficiaries Coopretaive-1 (HEARBCO-1) whose majority members honor and respect the court-approved compromise agreement with LFC."
Allegedly, the complaint said the "undue interference by the respondents fueled the acts of violence and destruction by the No-Group/MARBAI, hence, there can be no lasting peace and progress among the stakeholders in the area."
Mariano led yesterday morning the opening of the gates of Lapanday to allow farmers belonging to MARBAI to the Lapanday Foods Corp. plantation in Tagum. – With Edith Regalado