Duterte: Congress 'has every right to doubt' emergency powers proposal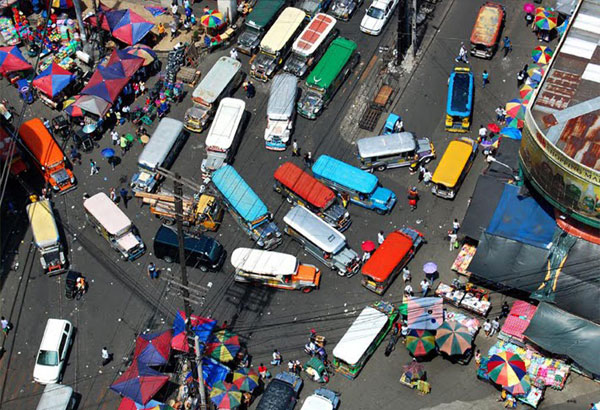 MANILA, Philippines — President Rodrigo Duterte will not insist on his appeal to grant him emergency powers to address the traffic problems in the country.
Duterte said lawmakers have "every right to doubt" the proposal, which some sectors claim is prone to corruption.
"If Congress would want to give it to me, fine. It would expedite things. But if they are fearful of corruption there because there is no bidding, then they have every right to doubt," the president said.
"But I said I would not insist on it. If they do not feel safe or comfortable with my Cabinet, fine," he added.
Duterte argued for emergency powers in his State of the Nation Address in July 2016.
The president stressed that corruption has no place in his Cabinet and that he would not allow any form of irregularity under his watch.
The bill granting the president emergency powers to solve traffic issues is one of the priority measures of the administration.
Sen. Grace Poe, chair of the Senate committee on public services, has already sponsored the bill at the Senate. She said in February that emergency powers will also help the government speed up construction of a common station for the Light Rail Transit and Metro Rail Transit in Quezon City.
She also said she has urged her colleagues to finish with floor debates on the proposal soon.
Seven bills giving the president emergency powers have been pending at the committee level at the House of Representatives since 2016.
Transportation Secretary Arthur Tugade has said emergency powers are needed to solve what he called a "traffic crisis" that is costing the country billions every day.
The emergency powers may last for two years and will allow the government to skirt biddings and will open private subdivisions to traffic.
A recent study by the Japan International Cooperation Agency said the Philippines loses P2.4 billion a day because of traffic congestion.